Camping in Lofoten gives you the freedom to move and sleep in different places over a longer period. This really provides a special kind of luxury. A luxury that is enhanced by sleeping outside – you will not get closer to nature. Here you will find an overview of campsites in Lofoten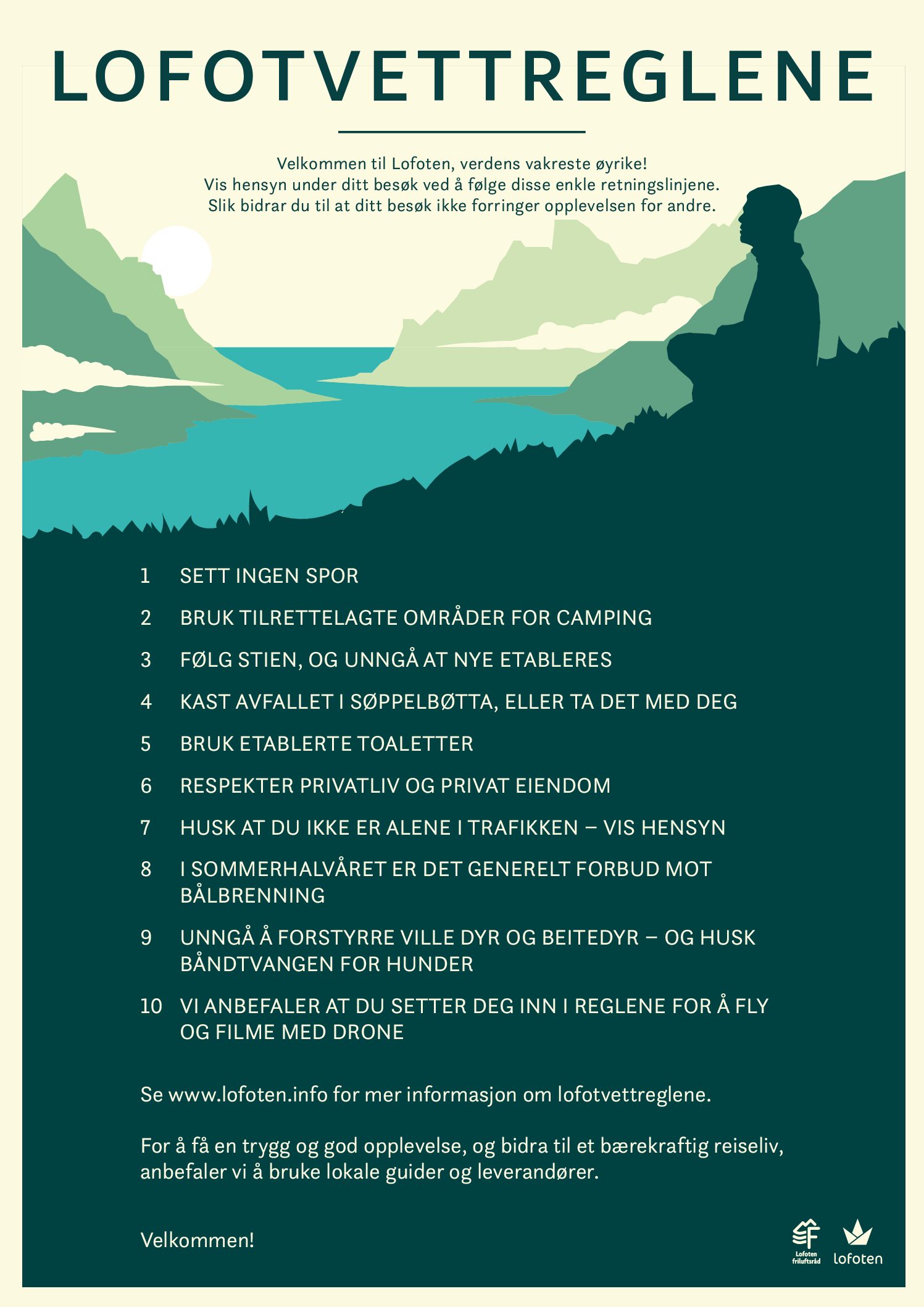 Allemannsretten gjelder innenfor Lofotodden nasjonalpark. Vanlig friluftsliv, bær- og soppsanking, og jakt og fiske kan utøves som utenfor parken. Du kan bruke trevirke til bålbrenning, men gamle/døende trær må få stå urørt da disse er viktige leveområder for insekter, fugler, lav og sopp. Husk også at det er et generelt bålforbud i perioden 15. april – 15. september.
Organiserte turer og større arrangementer kan kreve særskilt tillatelse fra forvaltningsmyndighet. Arrangør må god tid i forkant av planlagte tur ta kontakt med forvaltningen for å få dette avklart.
Lofotodden er vernet mot støy. Bruk av droner, modellfly eller lignende er forbudt. Motorferdsel til lands, på innsjø og i luften under 300 meter fra bakken er forbudt.
Sett ingen spor! Søppel skal ikke legges igjen i naturen, uavhengig av om området er vernet eller ikke. Søppel skal tas med ut igjen og kastes i søppelbøtta. Toalettavfall skal håndteres slik at det ikke er til sjenanse for andre turgåere.
Was this helpful?
Thank you for your feedback!
Thank you for your feedback!
We are reading all feedback, but unfortunately we can not respond.