The best family holiday in Norway
Lofoten is unique. This place offers spectacular experiences for everyone in the family. We guarantee family memories for life!
Why is Lofoten the family favourite?
Lofoten does something to you. It feels like being in a new world when you stay in your own rorbu (fisherman's cabin) enjoying an evening meal together with the children while fishing crabs directly from your window. It is later than usual, but the sun is warm and both children and grown-ups can feel that time is losing its grip. You feel you have all the time in the world, the sun does not go down and there is a world of opportunities in the middle of raw nature. Here are our summer favourites for the family!
New experiences for the whole family
When did you last try something new together with the whole family? How many people do you know who have taken the whole family on a surf course? At Flakstad, you find Lofoten Beach Camp on a beautiful sandy beach, with gentle waves and plenty of sand. And it might not be the children who need the most help in getting on to the surfboard 😊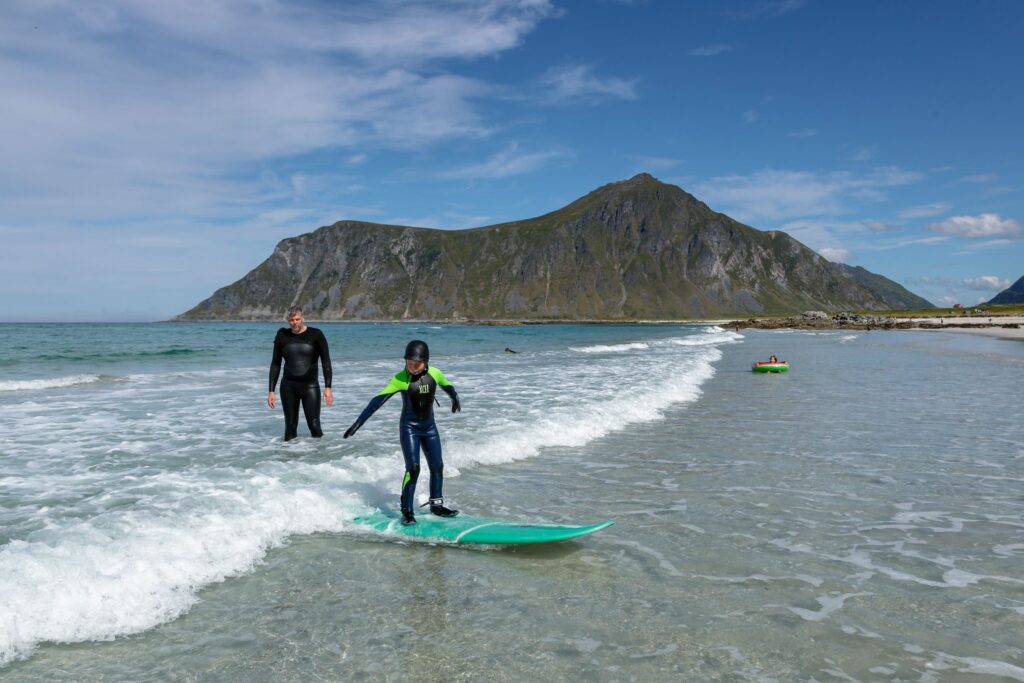 Get close to old history
Experience the Viking Age together with the children in an authentic setting at Lofotr VikingMuseum. Take in the smell of tar and bonfire. Taste the viking food and listen to local history. The whole family can play and try out being a real viking. You find the biggest Viking house in the world right here in Lofoten at Lofotr!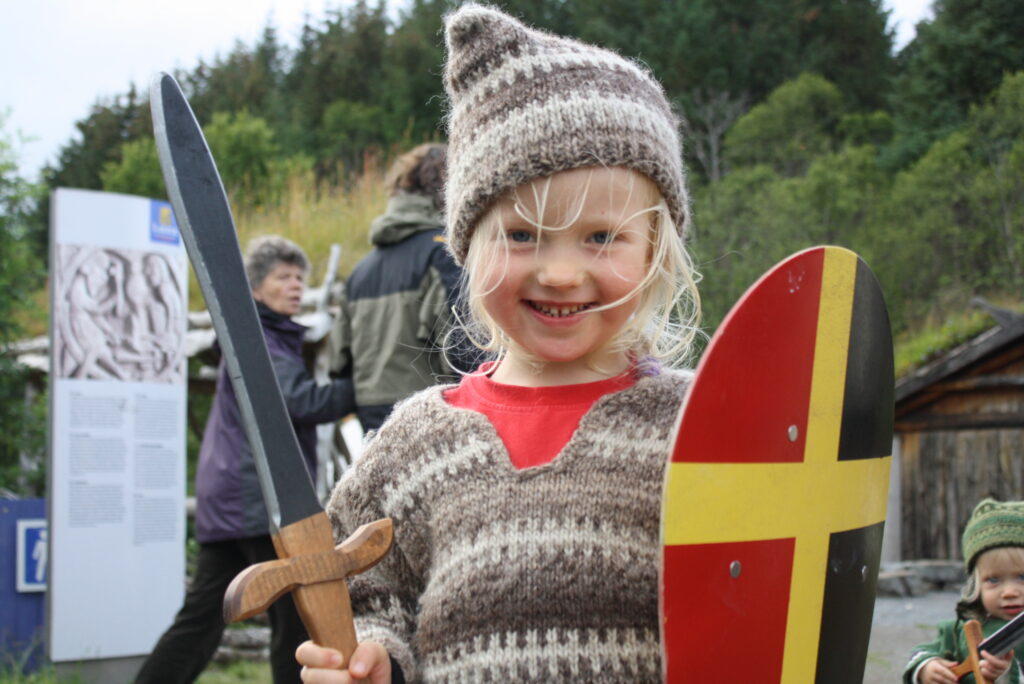 I am a real Lofoten cod…
To eat the fish you have caught yourself is a great joy for both young and old. To go fishing in the Lofoten-sea is almost a must when you are in the north. Everything feels so big in Lofoten, the sea, the mountains and the fish on your fishing line. What can be more typical for Lofoten than the sea?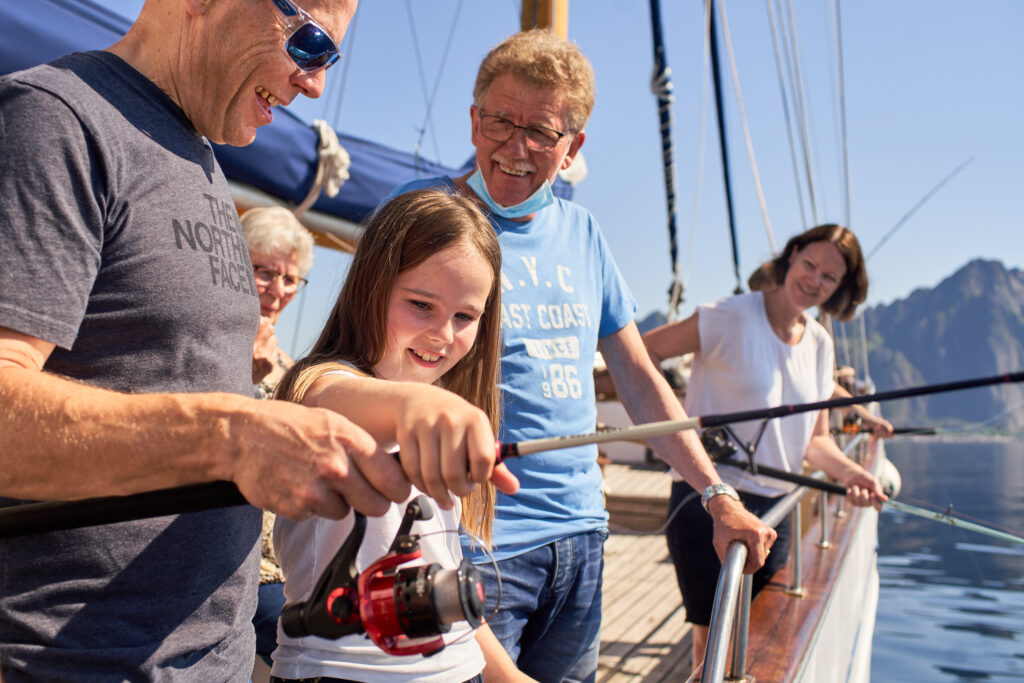 The Trollfjord
Trollfjord is one of the most famous fjords in Lofoten and Norway. A trip to Trollfjord is perfect for the family, especially in the summer. There is a good chance of experiencing the sea eagle and other exciting wildlife on the way.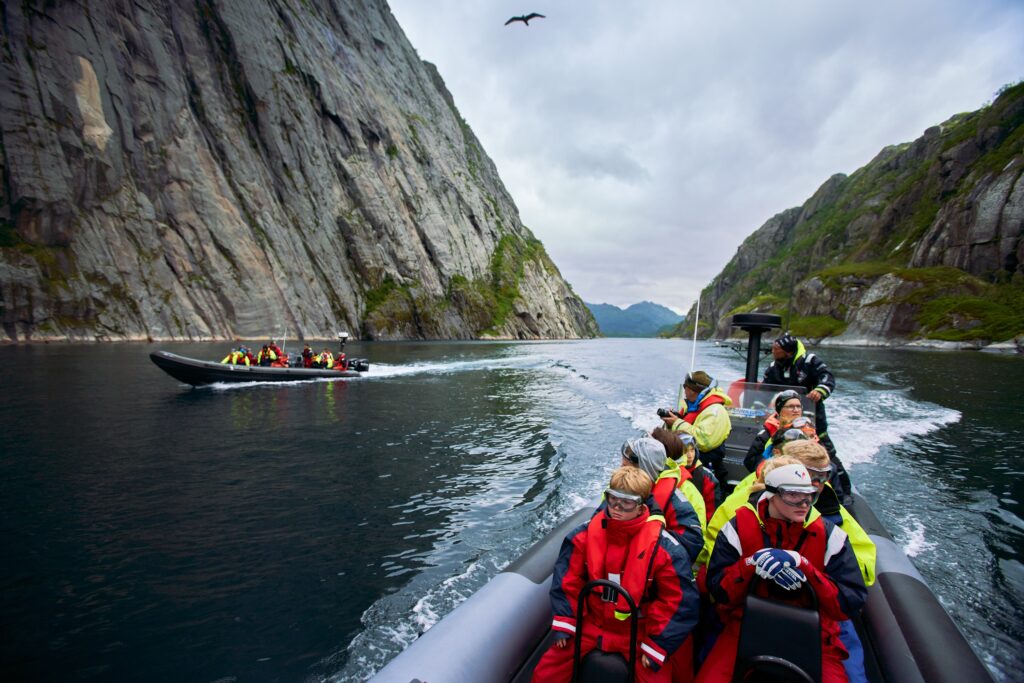 Live in the middle of nature
To explore nature and wildlife right outside your bedroom window is magic. The smell, the taste, and the sound. Often it is the simple things that give us the best experiences, and in Lofoten, you do not need to drive far to give the children a day full of fun.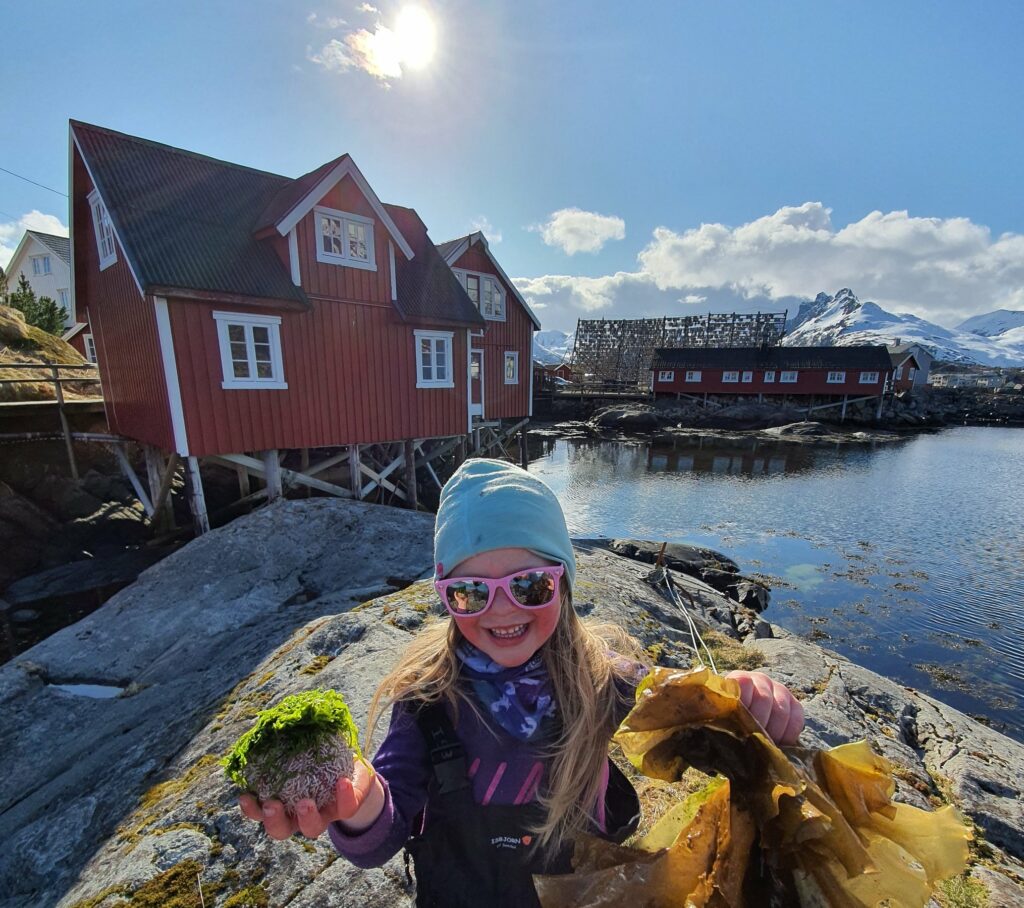 Experience all of Lofoten
Lofoten is so a varied group of islands. The outer side, the inner side, west, east, and the outmost. The possibilities to explore are endless, so go and find your own Lofoten experience. Add some extra days, or even week (s) to manage experience all the highlights.