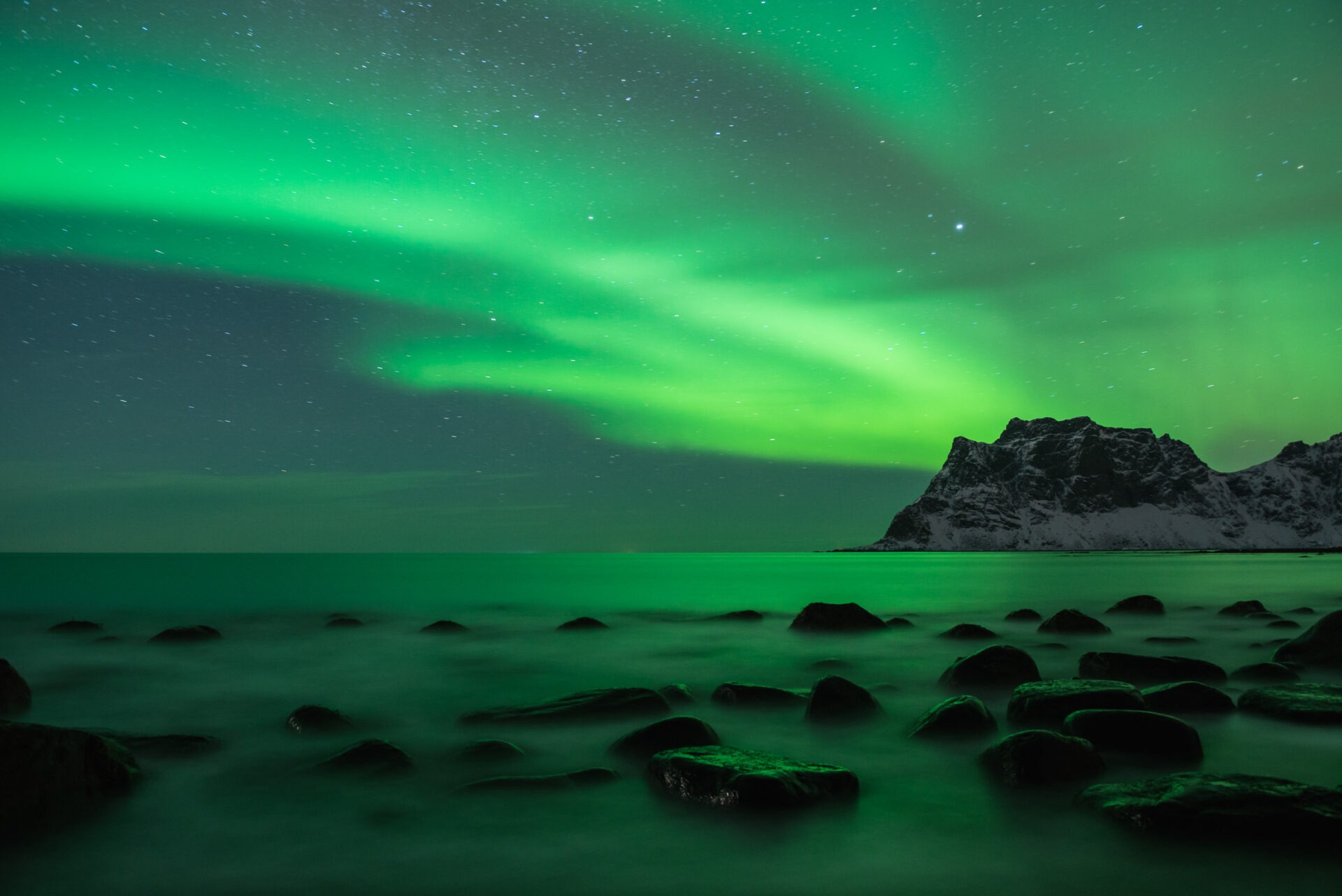 Uttakleiv is a small community on the north side of Vestvågøy island in Lofoten.
There are currently 22 permanent residents and they are very proud of the unique nature and cultural qualities of their home and have a very active community association "Uttakleiv grendelag".  We can boast of several awards that we are very proud of: 
Uttakleiv beach named Europe's most romantic beach by The Times 2005
Uttakleiv beach named the world's 3rd most beautiful beach by Sunday times travel 2010
"Uttakleiv grendelag" received Vestvågøy municipality Environmental Award 2015
"Uttakleiv grendelag" awarded Nordland County Cultural Landscape Award 2017
In recent years more and more tourists have been visiting this small community. The community association puts in many hours of voluntarily work and over the years has actively worked with developing facilities for visitors. They have invested in the necessary infrastructure to accommodate the large numbers of tourists and until 2018, they had a voluntary payment scheme in which they encouraged visitors to make a contribution. The increasing number of tourists meant that in 2018 they had to hire hosts for the summer season in order to collect contributions and to coordinate parking and control the area. This is for the benefit of those who visit and for who live here. The work that has been done includes:
Developing a parking area
Building and maintaining public toilets
Keeping the natural and cultural landscape neat and well groomed
Employing tourist hosts / guides
Prices from Uttakleiv Grendelag for parking and camping at Uttakleiv beach:
Car: NOK 50,- 3 hours.
MC: NOK 50,- 3 hours.
Bobil: NOK 50,- 3 hours.
Car with tent: NOK 200,- 1 night.
MC with tent: NOK 200,- 1 night.
Tent: NOK 160,- 1 night.
Caravan: NOK 250,- 1 night included emptying toilet and refill of clean water in the caravan.
Mini bus until 16 seats: NOK 600,-
Bus until 49 seats: NOK 1.500,-
Emptying toilet: NOK 75,-
Was this helpful?
Thank you for your feedback!
Thank you for your feedback!
We are reading all feedback, but unfortunately we can not respond.