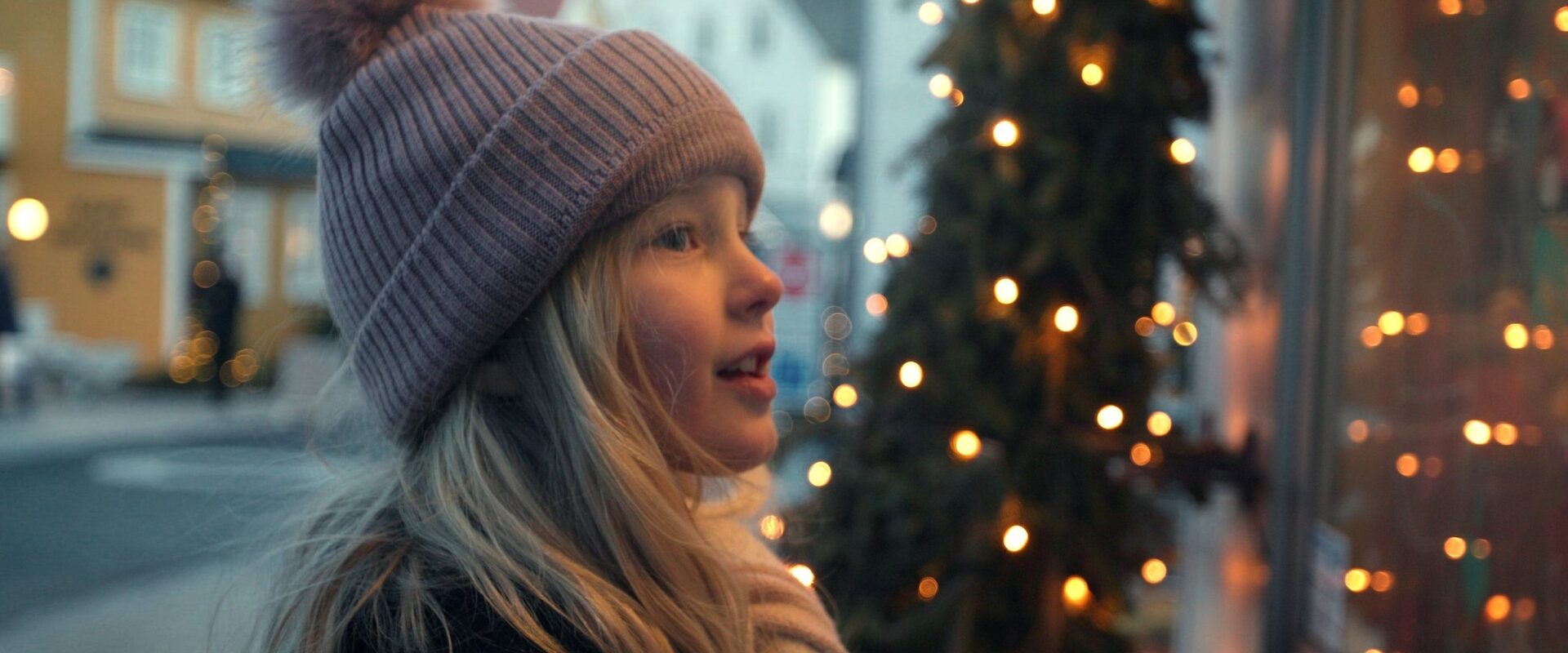 Christmas in Lofoten is a cozy and unique arctic experience
Christmas in Lofoten is a welcome time of year, filled with tradition. You may wander through the decorated streets of Lofoten and explore an atmosphere that leaves its mark. Besides, there are cosy Christmas markets, concerts and a lot more.
The polar night has arrived in Lofoten, which means that the sun does not set. Instead, you get a beautiful blue light at dusk and an orange coloured sky in the morning. If you are lucky, the Christmas feeling may be enhanced by a dancing northern light above the cultural treasures.
The opening hours in Lofoten vary from town to town, but in general, most shops have reduced opening hours during Christmas. On the 23rd of December, the day before Christmas Eve, most of the shops are open from 10:00 to 18:00. Shops in Lofoten follow the traditions and most of them close from the 24th to the 26th of December, because priority is given to family and festivities. Shops open again after Christmas holidays, but also then the opening hours are normally limited to around five hours. Apart from that, there is still a lot to do during the time before Christmas!
The Christmas Adventure in Henningsvær invites you to a unique Christmas atmosphere and a cultural experience few can match. You may take a stroll through the narrow streets on a blue painted kick sledge. In maybe the most picturesque fishing village in Lofoten, you can enjoy a bit of relaxed Christmas shopping, visit a local café or explore culture and art from the village. In Henningsvær, you find a wide selection of handcrafts; everything from candle makers with a café, to glassblowers, ceramists and a jewellery maker. Furthermore, Gallery Lofoten and Engelskmannsbrygga gallery and workshop offer authentic art from Lofoten. Kaviar Factory offers exhibitions of modern contemporary art. Should you get hungry during your Christmas Adventure, you find eateries offering a variety local dishes. Fiskekrogen and The Blue Fish (at Henningsvær Bryggehotell) are restaurants that offer dishes made of fresh fish straight from the Vestfjord.
In the oldest fishing village, Nusfjord, there is an old-fashioned Christmas market. At Skårungen in Kabelvåg there is also Christmas markets every Sunday from mid November. Here you are guaranteed to get in a Christmas spirit with Christmas music and local exhibitors. In the Chieftain's House at Lofotr, the Vikings are waiting for you and you are invited to join their Christmas workshop (02 December 2023). Several concerts are also organized in December, including in Lofoten Kulturhus (Svolvær), and in Meiriet Kultursenter (Leknes).
Now when you have the Christmas feeling, there are many activities you can take part in. There are several concerts during Christmas, for instance at Lofoten Kulturhus (Svolvær), Meieriet Kultursenter (Leknes) and Lofothallen (Leknes). Maybe we could tempt you with a deeper dive into the Lofoten culture?
The archipelago has art galleries around every corner with everything from the traditional and local to the more modern and contemporary. If you are drawn to more active outdoor experiences, you can join wintery activities such as hiking with snowshoes, summit skiing, winter kayaking, or what about a rib-boat tour to the Trollfjord? Or horseback riding in a winter landscape finished by a visit to the sauna at Hov – this is something that will make your stay in Lofoten even more memorable.