The fascinating museums of Lofoten
Lofoten is home to a range of museums. Bring your friends and family to experience everything from the Viking Age to old fishing villages.
Lofoten's history is worth telling
The history of Lofoten is among the richest in the world. The archipelago has a unique coastal culture overcame battles in the Viking Age and played an important role in world wars. Moreover, Lofoten has long been one of the global metropolises for fishing. Lofoten's museums take you on a journey through all this and more.
Lofoten's largest museum is perhaps the world's most exciting
Norwegians are often referred to as Vikings. There were 10-15 chiefdoms in Northern Norway during the Iron Age (500 BC – 1000 AD). One of these was located at Borg in Lofoten, which is the only place where the chieftain's house has been discovered and excavated. Today, this is the site of Lofoten's largest museum, Lofotr. When you enter the museum, it does not take long before you get lost in a dream about when the Viking chieftain and the lady of the house ruled the area. The smell of tar and fire and the sound of craftsmen at work help set the scene.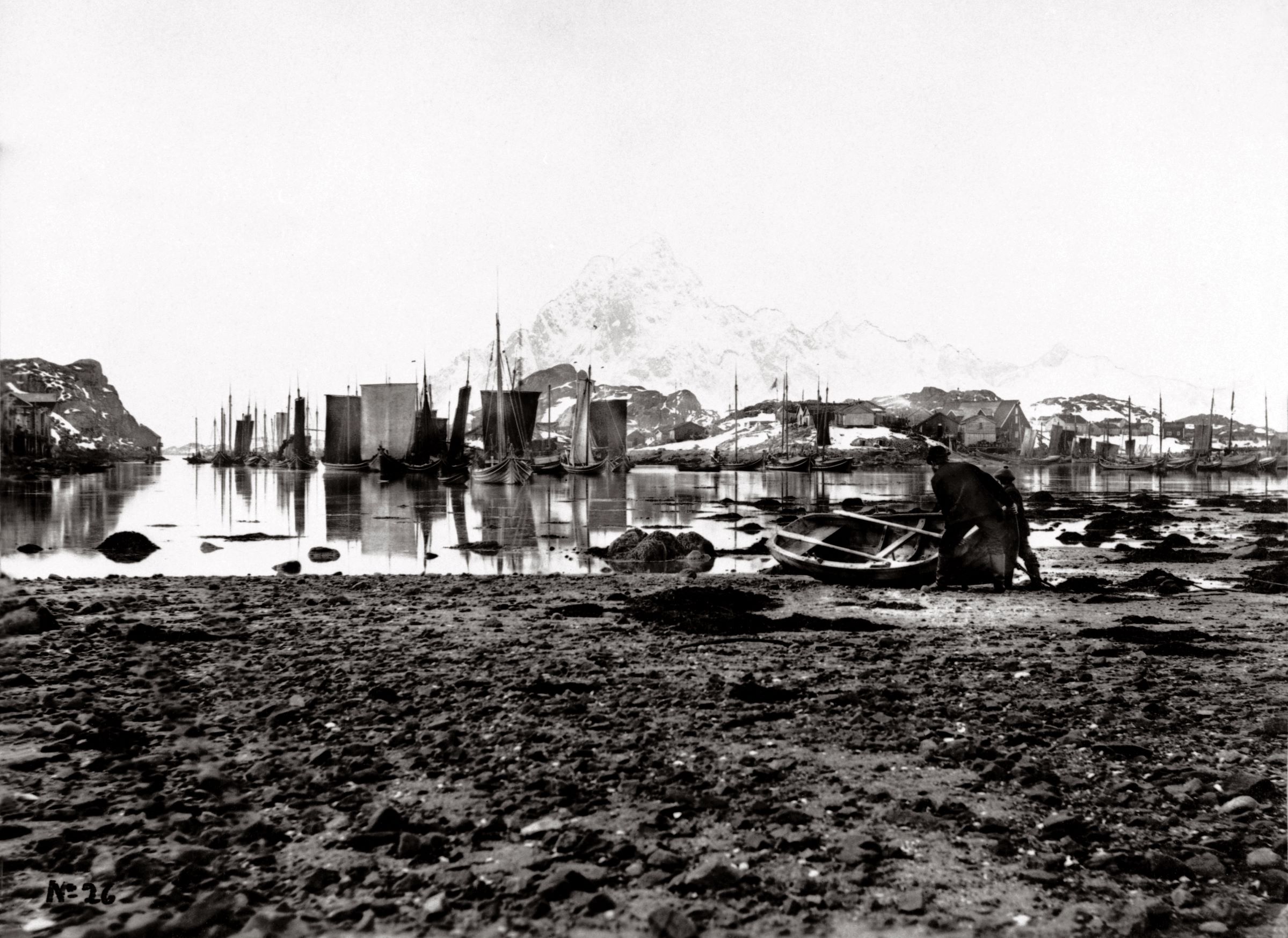 Museums you should experience
Besides the Viking museum at Borg, you will find a range of other fascinating museums. The Lofoten War Memorial Museum in Svolvær exhibits Norway's largest collection of rare uniforms and artefacts from the Second World War. At the Norwegian Fishing Village Museum at Å you can visit the authentic buildings of a local community in the 19th century and discover what life was like in a typical fishing village from 1840 to 1960. The combination fisher-farmer Skaftnes Farm in Sennesvik is also a good alternative. Lofoten Museum in Kabelvåg is situated on the site of the medieval town of Vágar where you can discover authentic rorbu (fishermen's cabins) and history from the 19th century. The telecom museum Sørvågen Radio conveys why the first wireless morse code signals in Northern Europe emanated from Sørvågen in the far west of Lofoten. The Blacksmith of Sund is still in operation and is one of Lofoten's oldest tourist attractions. At the same complex, you can explore a collection of old boat motors at the Sund Fishing Museum. These museums all contribute to preserving and conveying the exceptional history of Lofoten. If you have even more time, don't forget the unique Hurtigruten Museum in Stokmarknes, which is well worth a day trip if you are based in the Svolvær area.
Was this helpful?
Thank you for your feedback!
Thank you for your feedback!
We are reading all feedback, but unfortunately we can not respond.