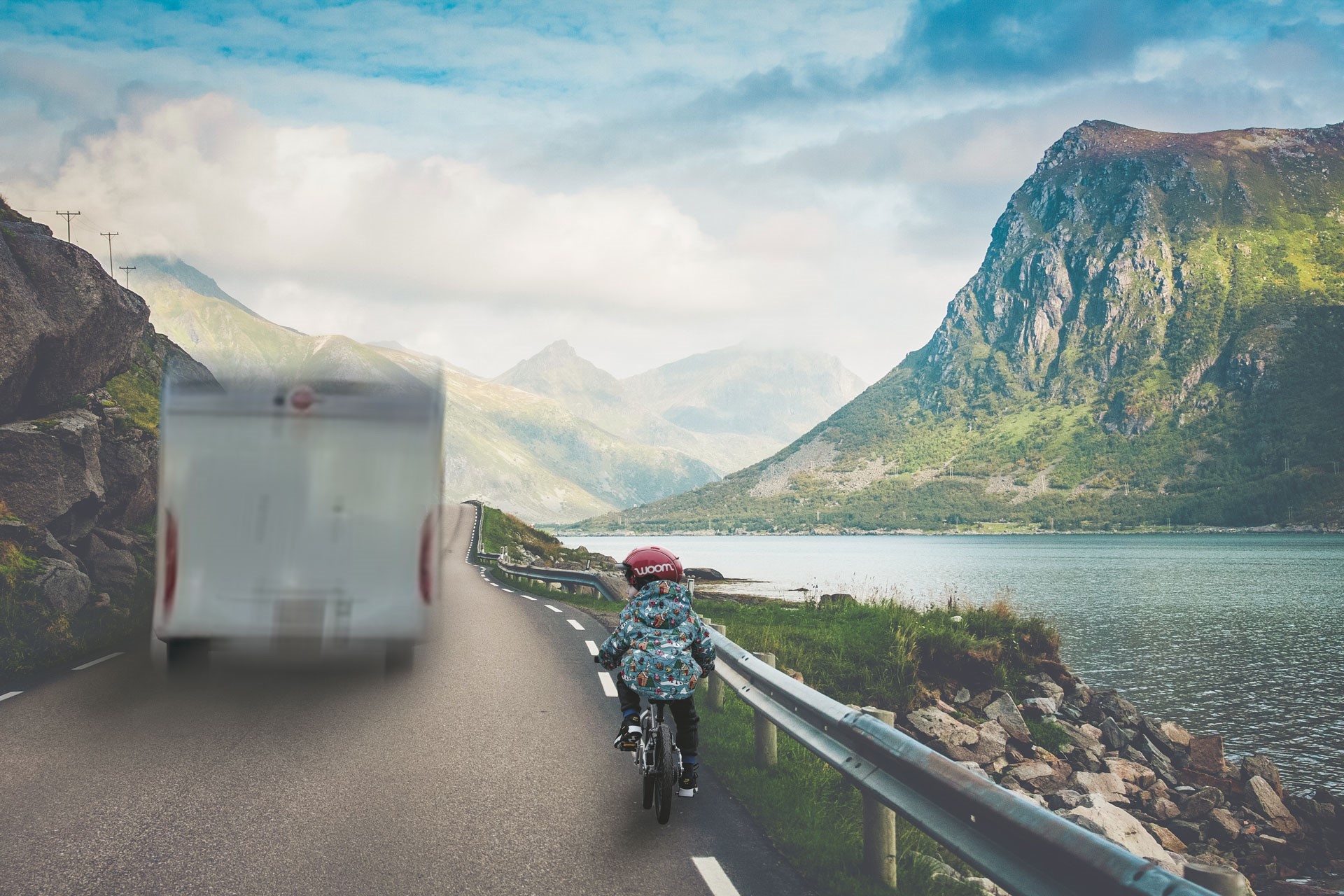 Your car holiday, my playground
«The road curved around houses, steep mountain sides and sheep pastures. It is my home village you are driving through. I used to play along the road side here, and mum drives this road every day when she goes to work and we use this road when we cycle to the beach on beautiful summer days. You are very welcome to enjoy your holiday along this road, but remember that we are many who share the same road.»

Kristin, 10 years old
Children in Lofoten say that the summer is exciting because there are so many new people coming to Lofoten. Holiday guests from near and afar travel here to experience our nature and our local communities. But many of them use the local roads. 10 years old Kristin says that it is scary to ride her bike on the main road because the cars go very fast there. This year, she hopes that everybody will remember that the roads in Lofoten also are her playground, and there are no cycle roads nor walkways everywhere along the roads. She welcomes you on your holiday along the roads in Lofoten, and she reminds you to be considerate and to take care of yourself, the cyclists and the children who use the road.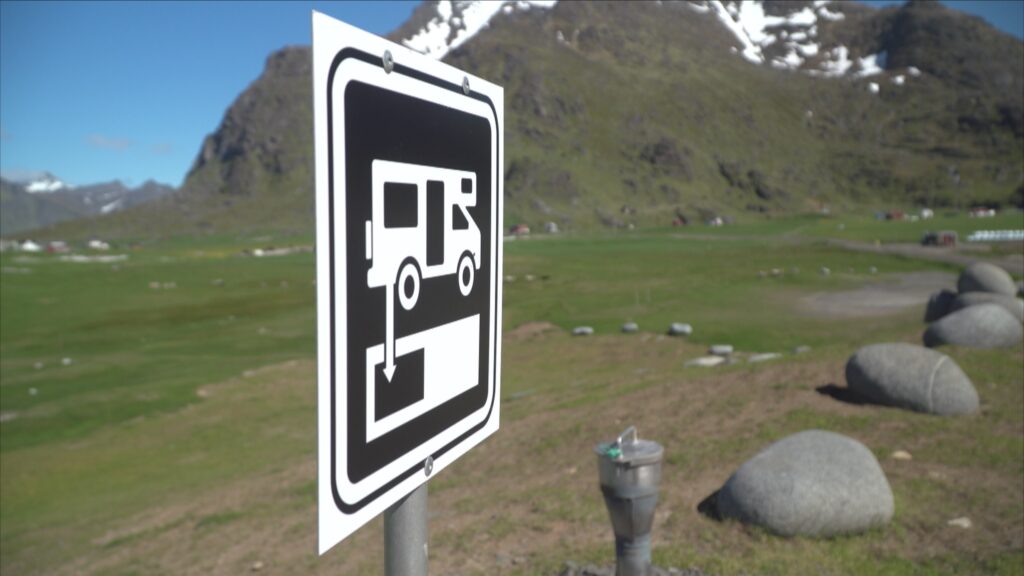 We all share the same road
Traveling along the roads in Lofoten is a fantastic experience, but in order to keep everybody safe it is important that you take your time and plan well. The roads in Lofoten are narrow, and we are many who share the same road. Guests visiting our region arrive in cars, camper vans, bicycles and some even walk, and everybody uses the same Lofoten roads. But it is not only the guests who use the roads, the locals do, too. People go to work, to the kindergarten or just down to the beach. It may seem crowded, but if we all cooperate there will be plenty of space for everyone. Before you fasten your seatbelt and drive on your exciting Lofoten holiday, we would like to offer some advice on the way.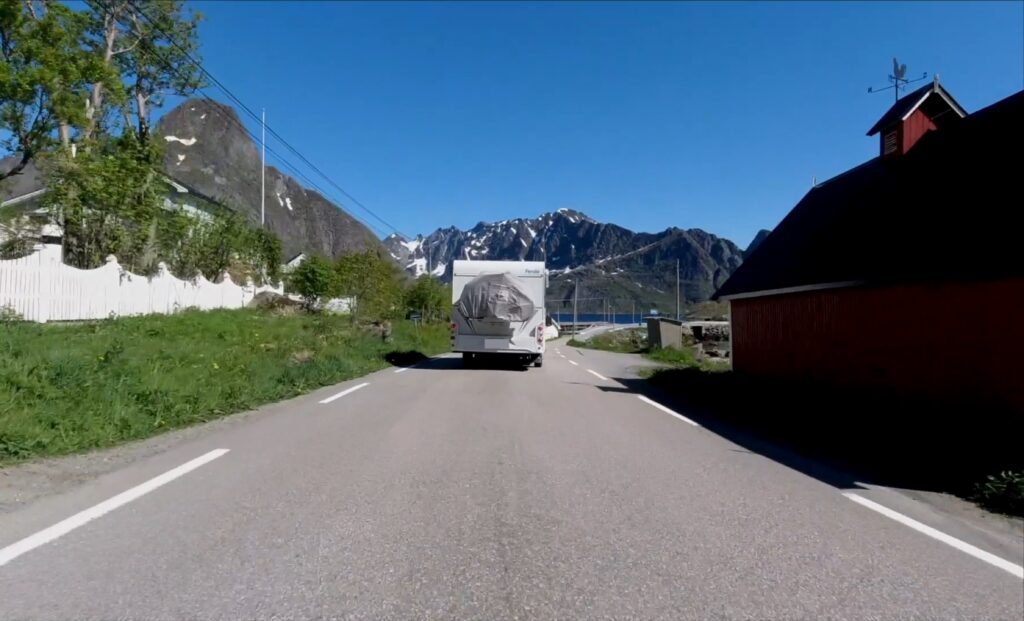 Respect the speed limit
A good flow in the traffic is important in order to keep traffic safe. Make sure you keep the speed limit. Remember that driving too slowly may also cause dangerous situations. In fact, there are very few places in Lofoten where it is safe to overtake.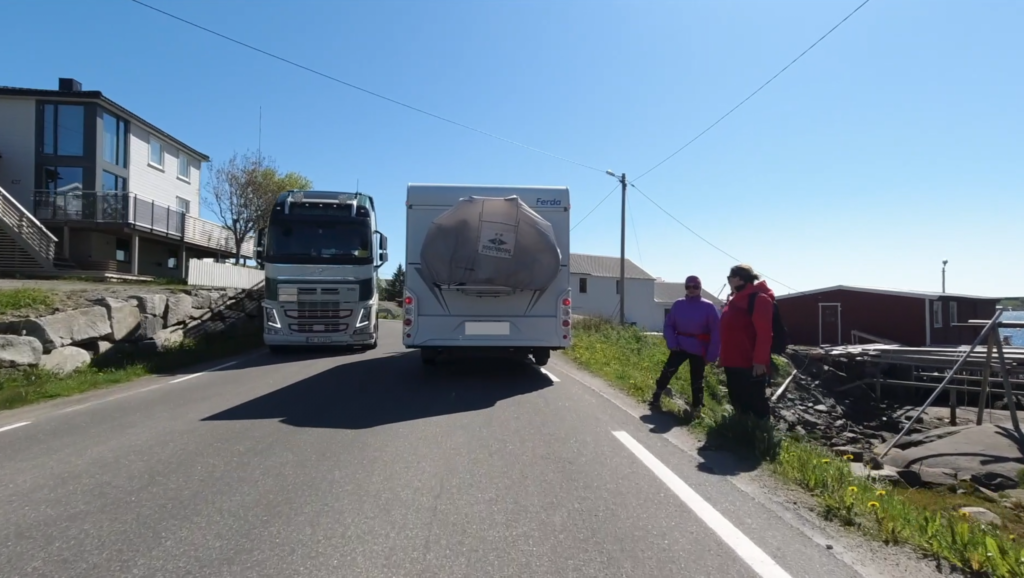 Keep your distance to the cyclists
In Lofoten, there are not many walkways and cycle roads, but many cyclists visit us and the locals enjoy riding their bikes. Remember to keep a good distance when driving past the cyclists and pay special attention in the tunnels.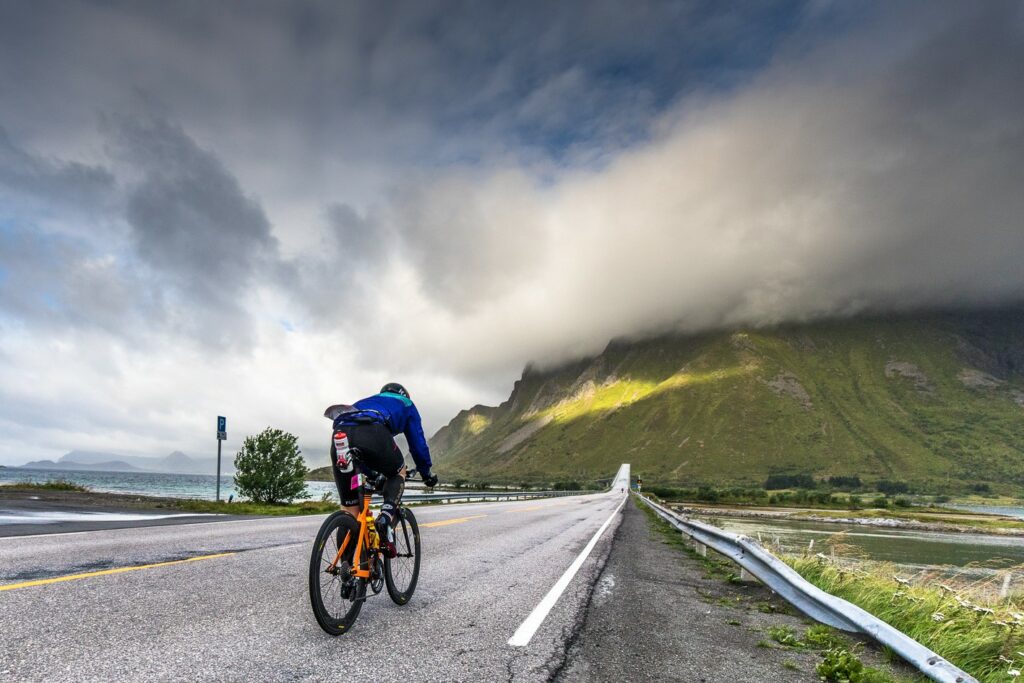 M for meeting place
On many roads you see a sign with an M. This does not refer to a photo stop nor to parking, but it is a meeting place. Because of the narrow, curvy roads, we need these meeting places in order to go to the side and let other cars pass. But remember that this is only for letting other traffic pass, it is not meant for taking photos, eating lunch or camping.
Be aware that the road you use on your holiday also serves as a playground for many children in Lofoten. Let us work together for a sensible use of the Lofoten roads this summer.
Welcome to a safe driving holiday in our archipelago!
Was this helpful?
Thank you for your feedback!
Thank you for your feedback!
We are reading all feedback, but unfortunately we can not respond.