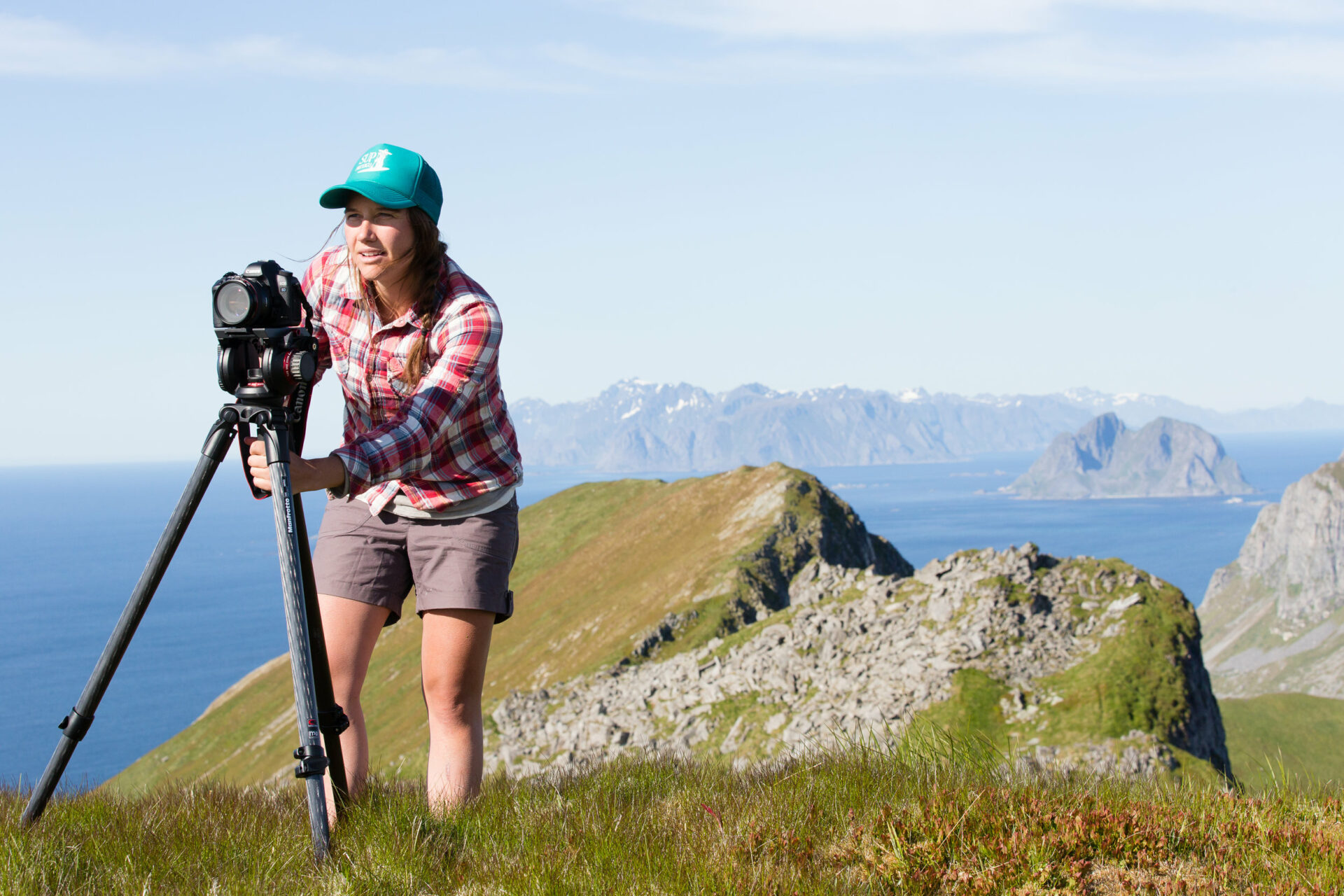 Photo tours
Experience the light
Lofoten has everything a photographer dreams of: the Northern Lights, the midnight sun, mountains, fjords, beaches, picturesque fishing villages, fishermen's cabins, colourful wooden houses, polished granite walls, perfect surf waves and so much more.
Not to mention the Arctic light! Pastel-coloured skies that are reflected in the fjord. The grey tones when the weather is bad and damage done by storms create a mood that gives strong images that show the toughness of life in the North.
Catch the Northern Light
The Northern Lights are attracting more and more people with an interest in photography to Lofoten. The magical Northern Lights that billow across the sky creating ethereal images. Lofoten is situated directly under the Northern Lights Oval and is one of the best places to see the lights. The Northern Lights together with the mountains, fjords and the many different activities provide unimagined opportunities for fantastic subjects, be that the Northern Lights and nature or people being active under the Northern Lights.
Many activity providers offer trips to see the Northern Lights with a guide who brings people to the best places to see them based on the weather and Northern Lights' forecasts. Lofoten's geography also means that openings can be found in the cloud cover if you are moving toward the north of the islands or to another island in the archipelago. This means that here in Lofoten we have a high success rate in finding the Northern Lights.
Guide photo tour
Photographers Mats Grimsæth and Emil Kjos Sollie captured the perfect moment when Mick Fanning, three-time ASP (Association of Surfing Professionals) World Champion surfed the waves in Unstad as the Northern Lights danced overhead. Their photos have gone viral. Read more.
In January 2017, Fstoppers.com, the major website for photography enthusiasts announced the best travel destinations for photographers in 2017, and Norway/Lofoten topped the list. Read more.
Was this helpful?
Thank you for your feedback!
Thank you for your feedback!
We are reading all feedback, but unfortunately we can not respond.