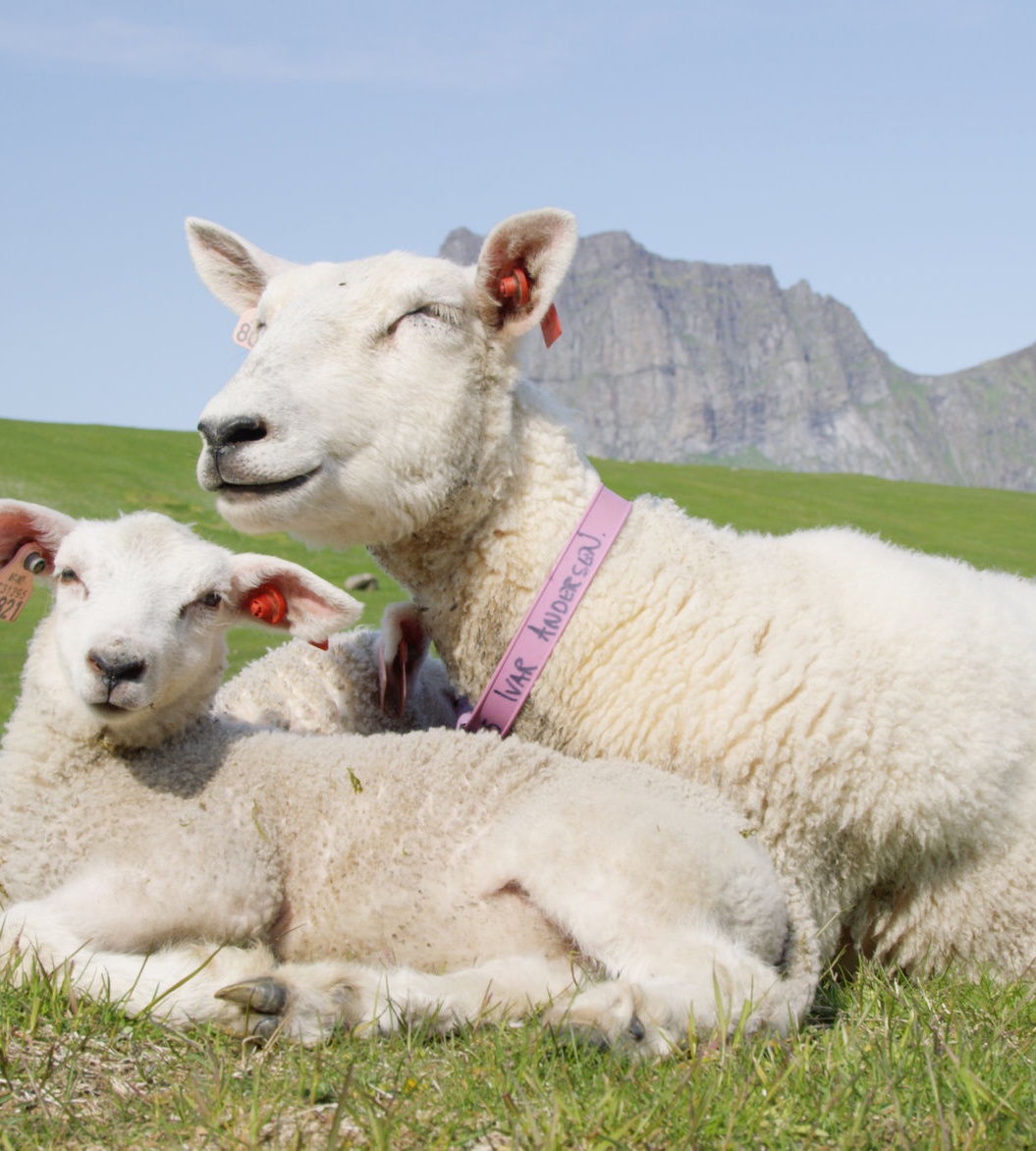 Sought-after mountains and nature experiences draw more and more people into their hiking shoes. In a lot of areas you will meet grazing sheep. In this case, there are a few precautions that need to be taken.
Because they are using a lot of the same areas, a humorous infomercial has been produced to dampen the conflict between the tourist industry and agriculture.
-We want the tourist industry to be something that builds our society and is positive for our local community, the marketing director of Destination Lofoten, Vegeir Husjord Selbo, says.
-A lot of people who are travelling here are from big cities, and do not have the social and cultural surroundings for hiking in nature and pasture. By making this video, we want to easily promote our message to the ones that are coming here, he concludes.
Be careful in the proximity of sheep
Harry Martinsen´s farm is located in Unstad, and his sheep are grazing in this area. The popular village has a lot of visitors in the summer, which brings both its advantages and disadvantages.
-I would say that the biggest danger for the sheep is the unease, that they are being disrupted while they´re grazing. They need peace to ensure that the mother and her lamb aren´t separated from each other, says Martinsen, who has carried sheep for 20 years.
If you keep a certain distance from the sheep, it will retract itself. Therefore, a sound advice is to pull away from or go widely around the sheep if you meet them.
-Especially little lambs attract people. Many will come up close to take a picture, after all they are very cute. However, they are easily frightened, which is why people should restrain from doing this, the farmer says.
Other animals
A lot of times, people hiking in the mountains bring their dog. If you are bringing your dog hiking, it is important to be vigilant.
-If you own a dog you have to be especially watchful and cautious in the proximity of grazing animals. There is a general rule during the summer to keep your dog in a leash, which is why stray dogs should be easily preventable.
He has yet to observe any of his own animals eating garbage, although he does point out how garbage pollution is generally a problem.
Notify if you spot anything unusual
In the last few years he has noticed an increased amount of traffic in nature, which has both its ups and downs.
-The upside by more people hiking in the mountains is that more ill or injured animals are being detected. Animals that we might not have discovered ourselves. The same goes for dead animals, Martinsen says, as he encourages hikers to notify someone if they spot anything unusual.
Martinsen himself has taken several measures to prevent conflict between sheep and hikers. Among them are keeping his sheep away from the most heavily trafficked areas. The downside is that these areas are now overgrowing.
Was this helpful?
Thank you for your feedback!
Thank you for your feedback!
We are reading all feedback, but unfortunately we can not respond.