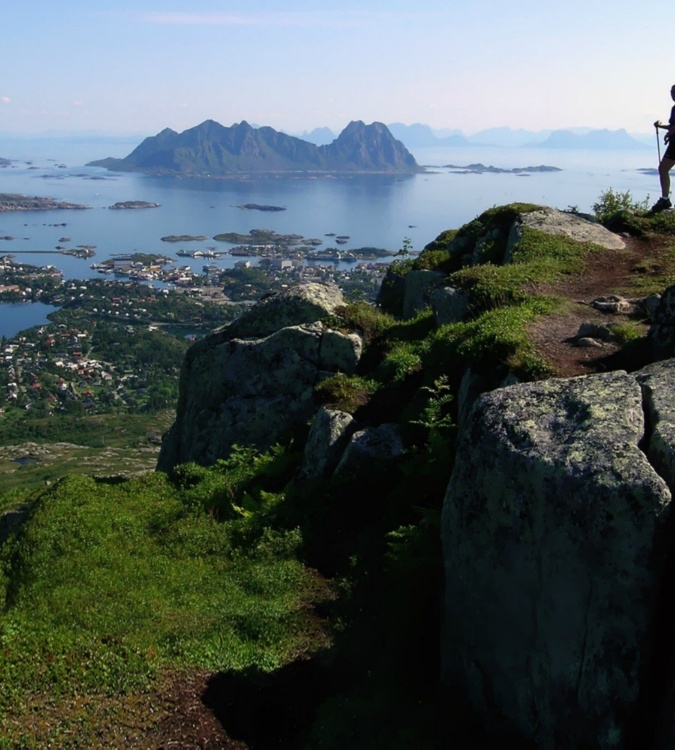 Here are the new rules and guidelines for using a drone under 25 kg valid from January 2021. 
Five main rules
Register and take the exam at flydrone.no
Keep your drone in sight at all times
Keep at least 5 km distance from airports and never fly near accident areas.
Always fly below 120 m from the ground and at a safe distance from others.
Respect other people's privacy and follow the GDPR rules when taking photos or videos of others, see datatilsynet.no
Learn more about the rules and guidelines for using your drone safely:
There are separate rules and guidelines for drones used for commercial work.
Use of drones are prohibited in conservation areas
All bird and animal life is protected against disturbance wherever.
In addition, droneplay may also disturb other outdoor enthusiasts.
In many conservation areas and in Lofotodden national park, drone use is prohibited.
The County governor has made an information film about use of drones.
Read more about this on the County governor's website.
Info posters from Luftfartstilsynet: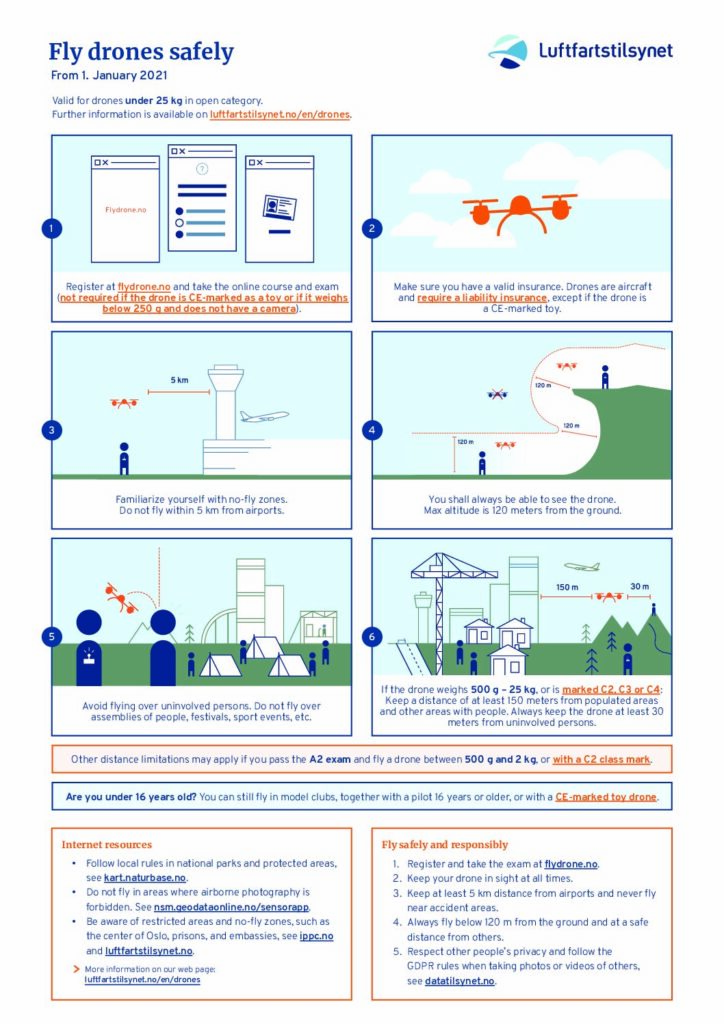 For more information on drone rules, click here https://luftfartstilsynet.no/en/drones/new-eu-regulations/fly-drones-safely/
Was this helpful?
Thank you for your feedback!
Thank you for your feedback!
We are reading all feedback, but unfortunately we can not respond.