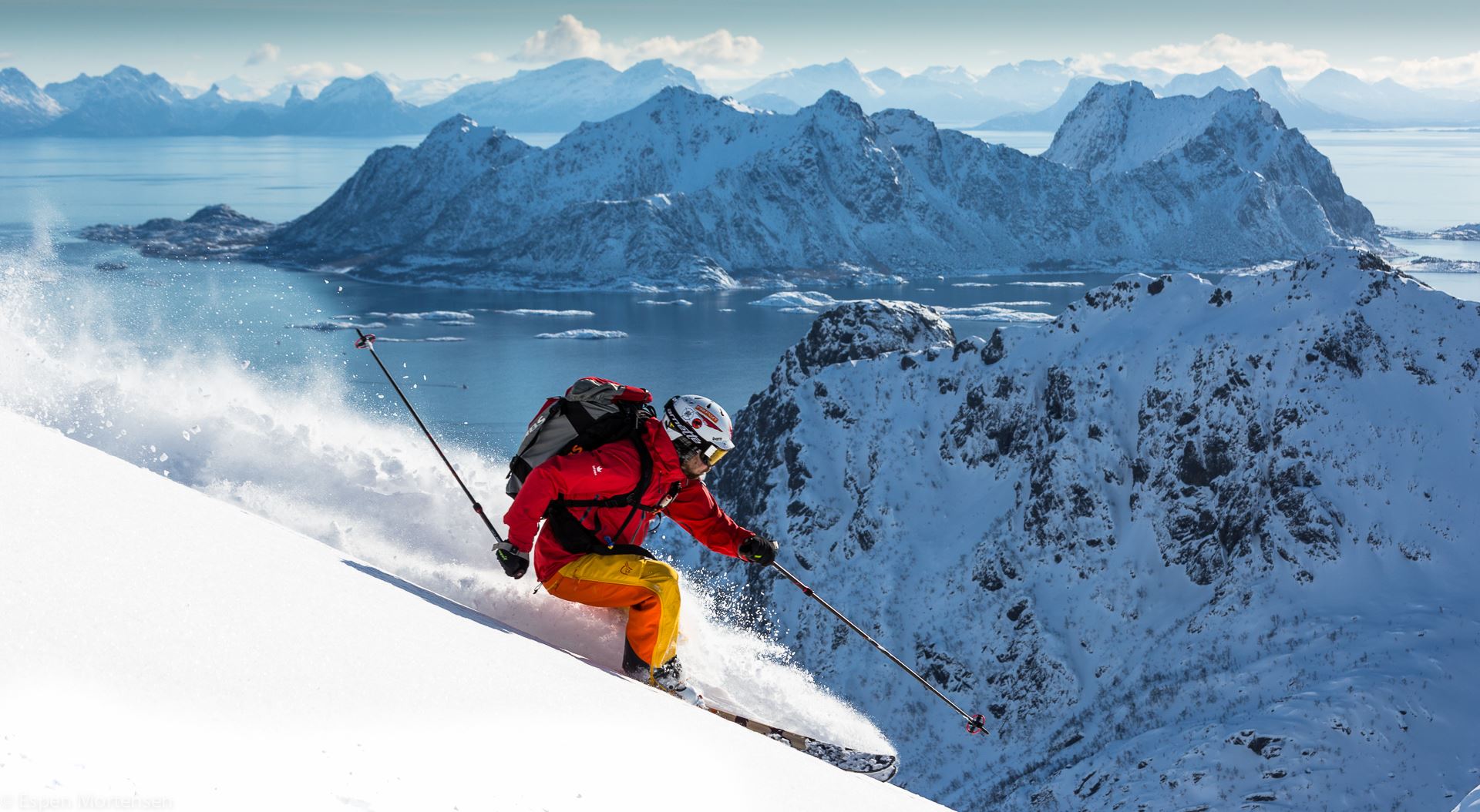 Spring in Lofoten
Mountain hikes, fish on drying racks, boat trips and happy Lofoten people. Spring has arrived in Lofoten, and the long bright days invite you to many activities and experiences.
Magical Lofoten! It looks like a magic wand has made winter lose its grip and suddenly let spring take over in Lofoten. Nature explodes in colour, you can literally see the leaves appearing on the trees, the birds are back, and people in Lofoten feel the urge to stretch their legs.
The fish is still hanging to dry on the racks after the fishing season. But now it is almost time to take the fish down, and when the stockfish is safely stored indoors, the empty rack is left behind.
Spring is a good time for all sorts of activities – high or low. The sea is crystal clear and the contrasts in nature are razor sharp. It is the season to see the animals being let out of the barn, to eat boknafisk (dried cod) in the restaurants and just stay around to enjoy the sun climbing higher in the sky until it stays above the horizon for several weeks.
This is also the time for hiking to the top of a mountain, by the way. The experience of standing on top of one of many mountains in Lofoten, looking right down to the sea below you before you set down the steep snow covered mountain side, can only be described by those who have been there.
Even if spring makes a short visit, it is always welcome. This might be just the time when you get the most magical moments to remember.
Welcome to spring in Lofoten!
Was this helpful?
Thank you for your feedback!
Thank you for your feedback!
We are reading all feedback, but unfortunately we can not respond.