Artscape Nordland is an international art collection consisting of 35 works of art placed in the landscape in 33 municipalities across Nordland, in addition to a sculpture in Troms. Lofoten has five fascinating and intriguing sculptures.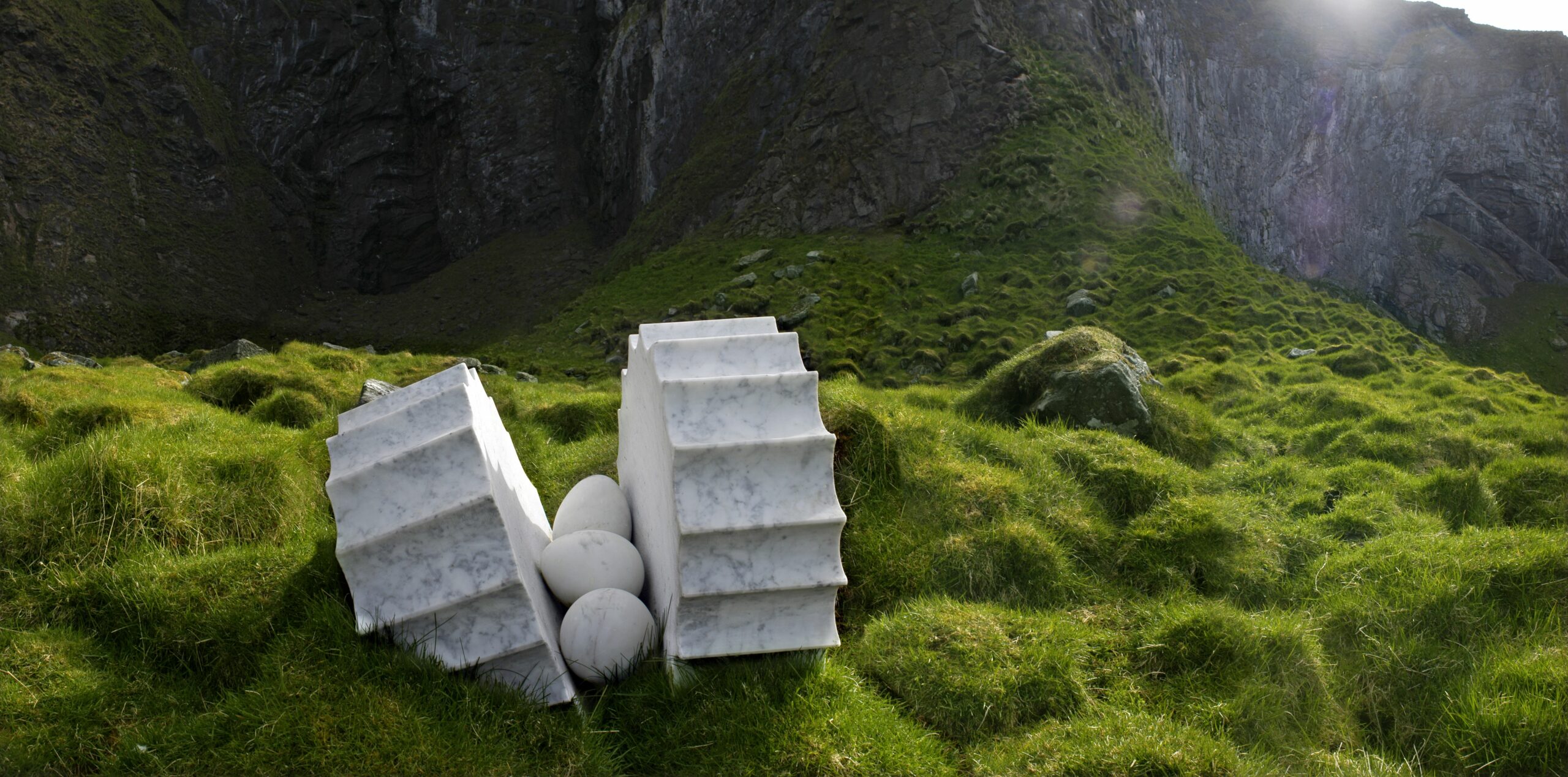 THE NEST (REIRET) AT RØST
The Nest is a monument to the birds. It is situated on an island where the birds nest.
Location: On the bird island of Vedøy.
Artist: Luciano Fabro, Italy.
LAUREL LEAF (LAURBÆRBLAD) – MOSKENES
Laurel Leaf – Moskenes marks the naturally formed "Djevlegrotten" (Devil's Cave).
Beliggenhet: Between the E10 road and the sea approx. 3 km north of Hamnøy.
Kunstner: Cristina Iglesias, Spain
EPITAPH AT FLAKSTAD
As a symbol, it is an expression of eternal legalities in a concept of time which is circular, unlike the linear concept of time we are accustomed to in the Western conceptual model.
Location: Just off the road to Skjelfjord, approx. 2 km from Ramberg.
Artist: Toshikatsu Endo, Japan.
THE HEAD (HODET) ON VESTVÅGØY
The sculpture, which stands on Eggum, changes shape and therefore also content 16 times if you walk around it. From one angle, it looks like a classic portrait, while from another angle it looks like a head turned upside down.
Location: Approx.1.5 km past the village of Eggum.
Artist: Markus Raetz, Switzerland.