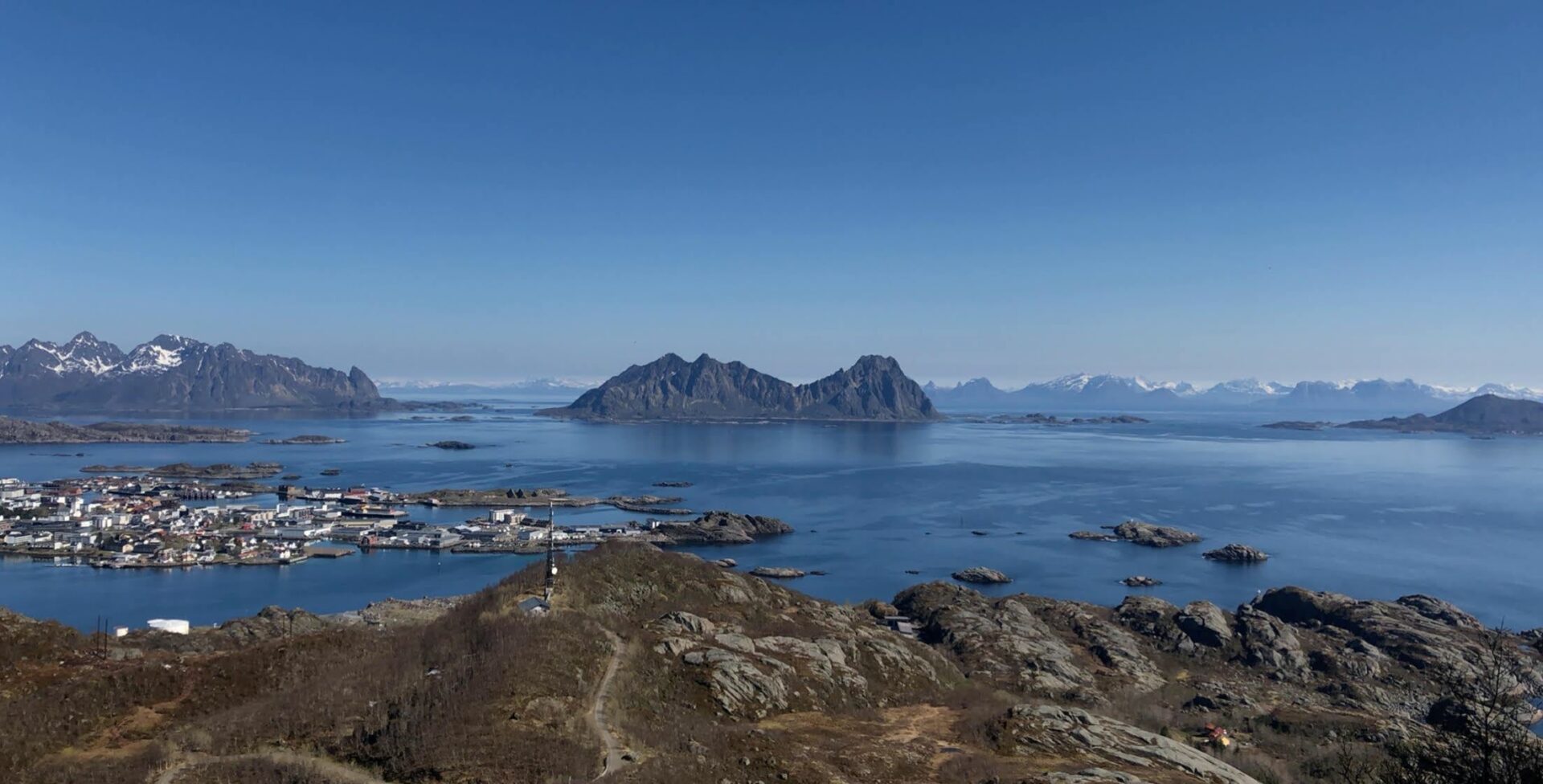 Linken in Svolvær (105 m)
Linken is a short and easy walk for both children and grown-ups. You can also follow this route on the way to Tjeldbergtinden in Svolvær.
Tour description
This walk makes it easy to reach a high viewpoint without having to climb to a high altitude. Not everybody is inclined to climb steep hills or go for long hikes, so Linken is the perfect walk if you want easy access to a high viewpoint.
This walk is nice all year. But if you walk here in the wintertime, please remember to check the weather forecast before you go, as it may be slippery with ice and snow.
Linken/Tjeldbergaksla are a small distance from the centre of Svolvær, but still easy to get to. Linken is a small hilltop on the way up to Tjeldbergtinden.
If you arrive by car, you can park in the city centre and walk to the fire station. It takes ca 20 minutes to walk from the centre of Svolvær to the starting point for the walk.
If you walk from the city centre, follow the cycle road towards Kabelvåg and exit the main road by the Esso petrol station. From Esso, you follow the road until you come to the fire station on your left hand side. Take a left just before the fire station and follow the road until you come to a sign pointing to "Tjeldbergtind". From here you follow the gravelled road all the way up to the top of Linken.
The road up the hill is very nice and surrounded by trees. On the way up, you will see the city of Svolvær and the beautiful mountains Løva and Kongstindan. When you come to the mast, you follow the small path behind the mast and then walk ca 150 metres to the viewpoint on the southern end.
If you would like a longer and steeper walk, you can follow the sign for Tjelbergtinden. This route goes further up to 367 metres above sea level.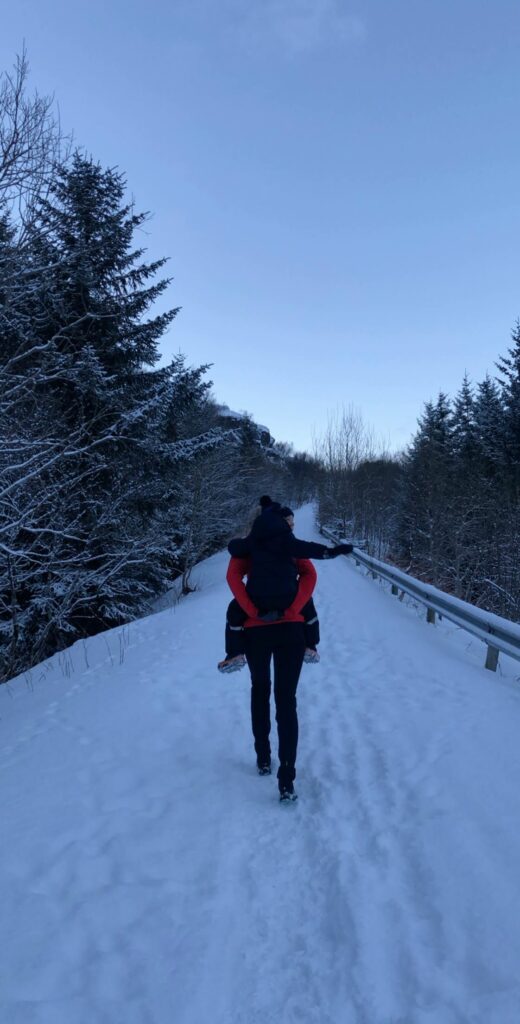 More useful advice
If you require an experienced tour guide to accompany you on a hike, you may book hikes in many beautiful Lofoten mountains
Take care of Lofoten when you visit – read more about how to be a responsible guest
Frequently asked questions:
Yes, this walk is suitable for dogs, but remember to keep the dog on a leash from the 1st of April to the 20th of August.
The walk is perfect for children and grown-ups of all ages. If you bring a pram in the wintertime, it may be slippery due to ice and snow.
No, this is a walk that everyone can do.
No, this walk has no steep cliffs.
Yes, you can, but remember to wear good boots with crampons if necessary.
Was this helpful?
Thank you for your feedback!
Thank you for your feedback!
We are reading all feedback, but unfortunately we can not respond.