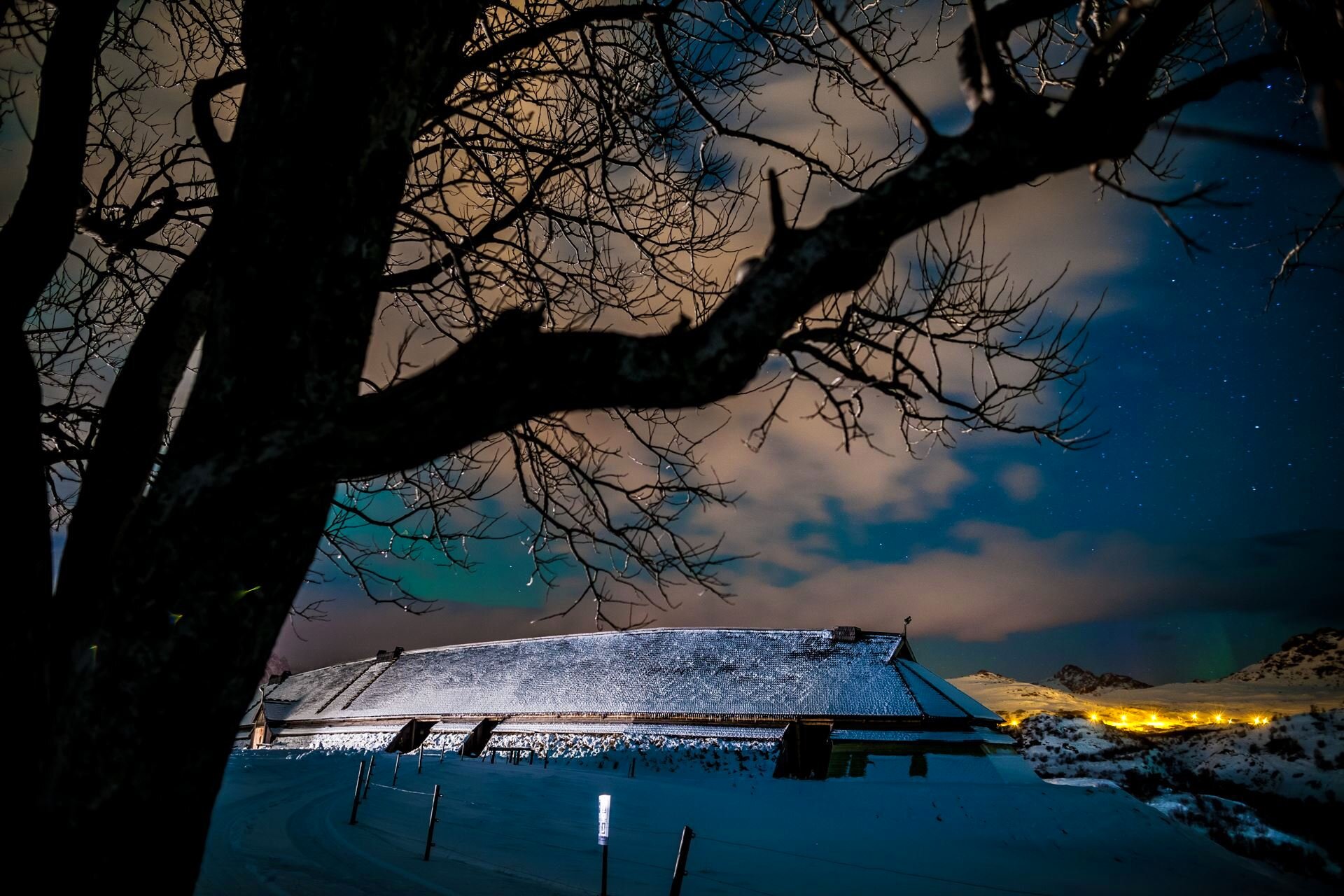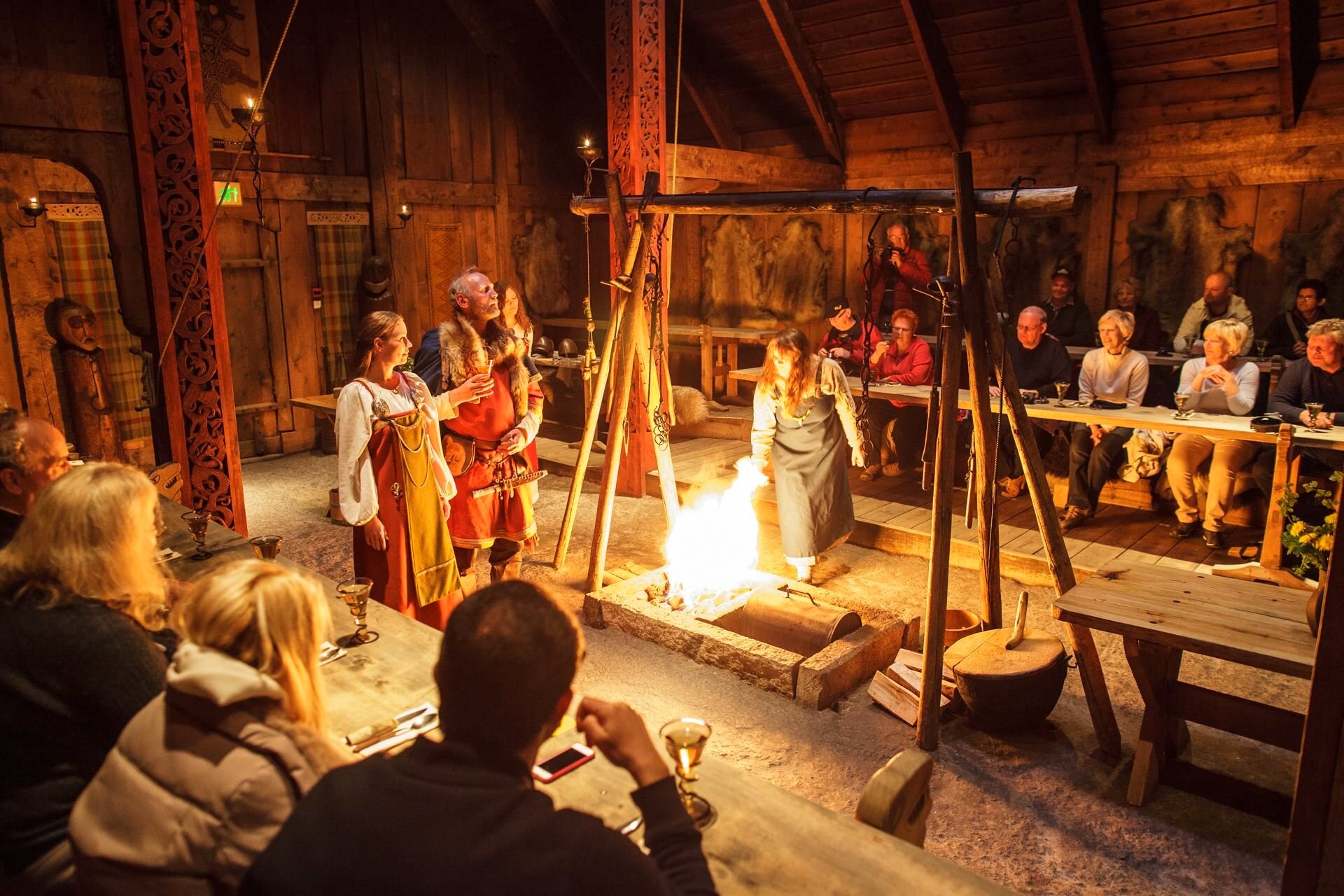 Get to know the people of Lofotr – join us on a journey more than 1000 years back in time! Upon entering the longhouse, you will smell the tar, the smoke, and the delicious food. Seated along the tables, you will be welcomed by the Vikings of Lofotr with whom you will get to know history through this festive meal. Enjoy the food, music, and storytelling, and take part in a sensational adventure into the Viking Age
The location of the Chieftain's House is spectacular and offers a great view of Lofoten and excellent conditions for spotting the northern lights during autumn and winter. (The instruction below applies to individual guests.)
Program 2: 16th of August – 31st of May
18:45-19:30 Park on the main parking. Meet our designated museum staff at the ticket reception at the main entrance (blue buildings with glass roof). See exhibition halls and film
19:30-20:00 Visit the reconstructed longhouse
20:00-20:45 Dinner with the Chieftain and the Lady of the house.
20:45-21:10 Free time in longhouse and museum gift shop
NB: Booking No later than 12:00 on the same day. The Viking feast will be confirmed shortly after 15:00 on the day of the event, depending on the number of participants. Bookings after 15:30 and on weekends must be sent by e-mail.
Phone number: +47 76 08 49 00
E-mail: booking@lofotr.no
Homepage: https://lofotr.no/en/ and https://www.lofotr.no/en/viking-feast
Lofotr Viking Museum by E10, 14 km north of Leknes.
Facilities
Environmental certification
Was this helpful?
Thank you for your feedback!
Thank you for your feedback!
We are reading all feedback, but unfortunately we can not respond.