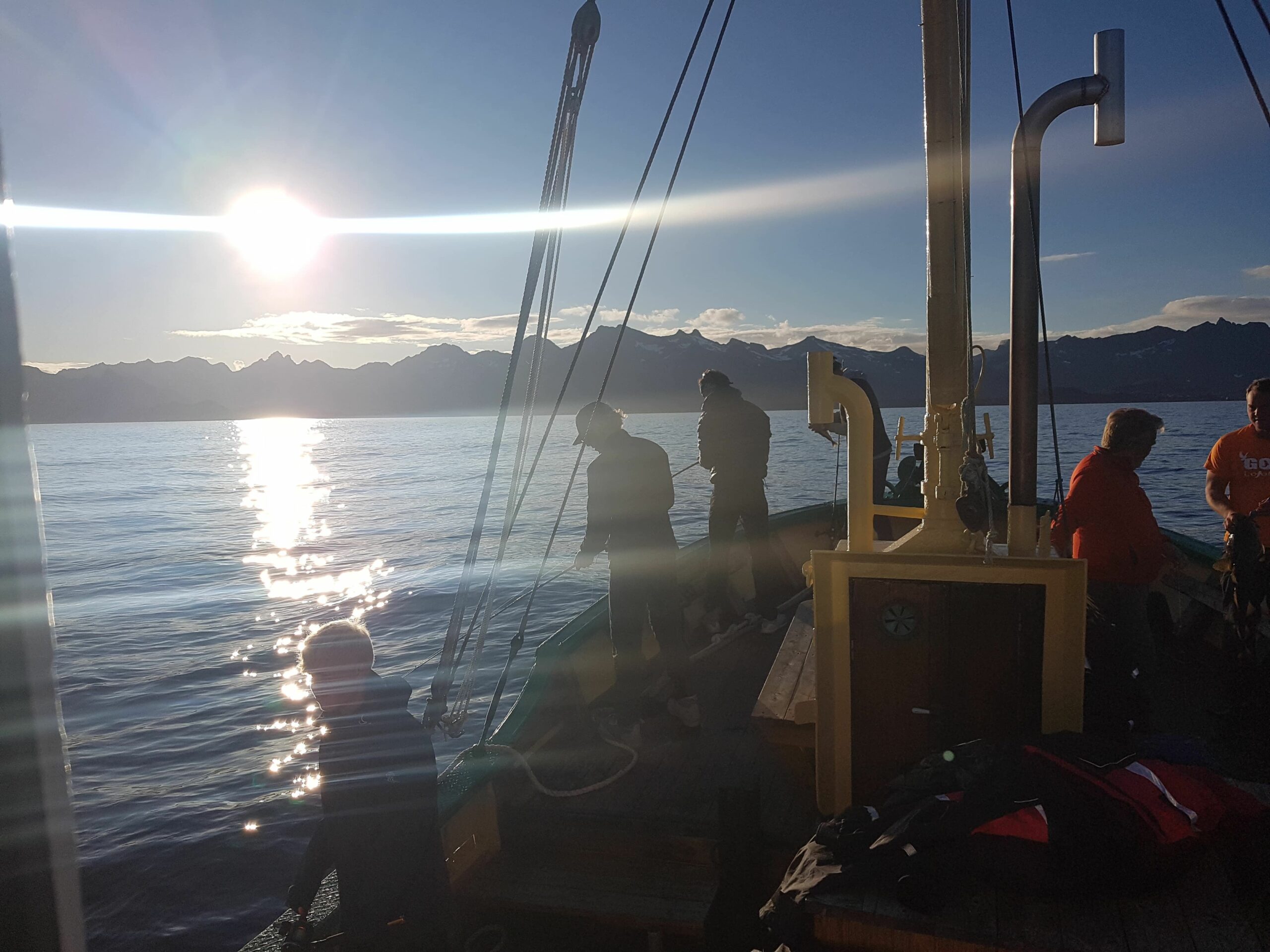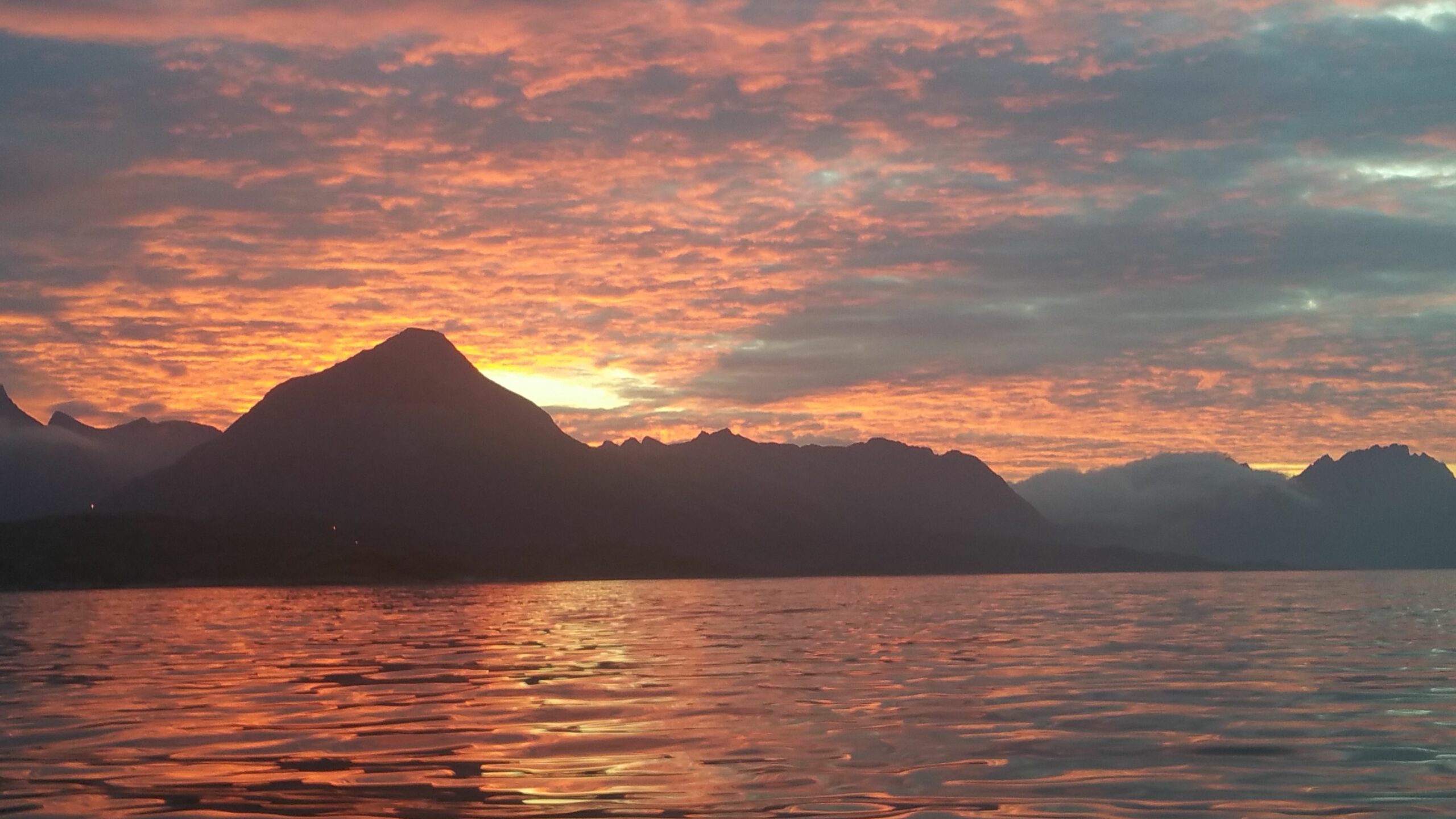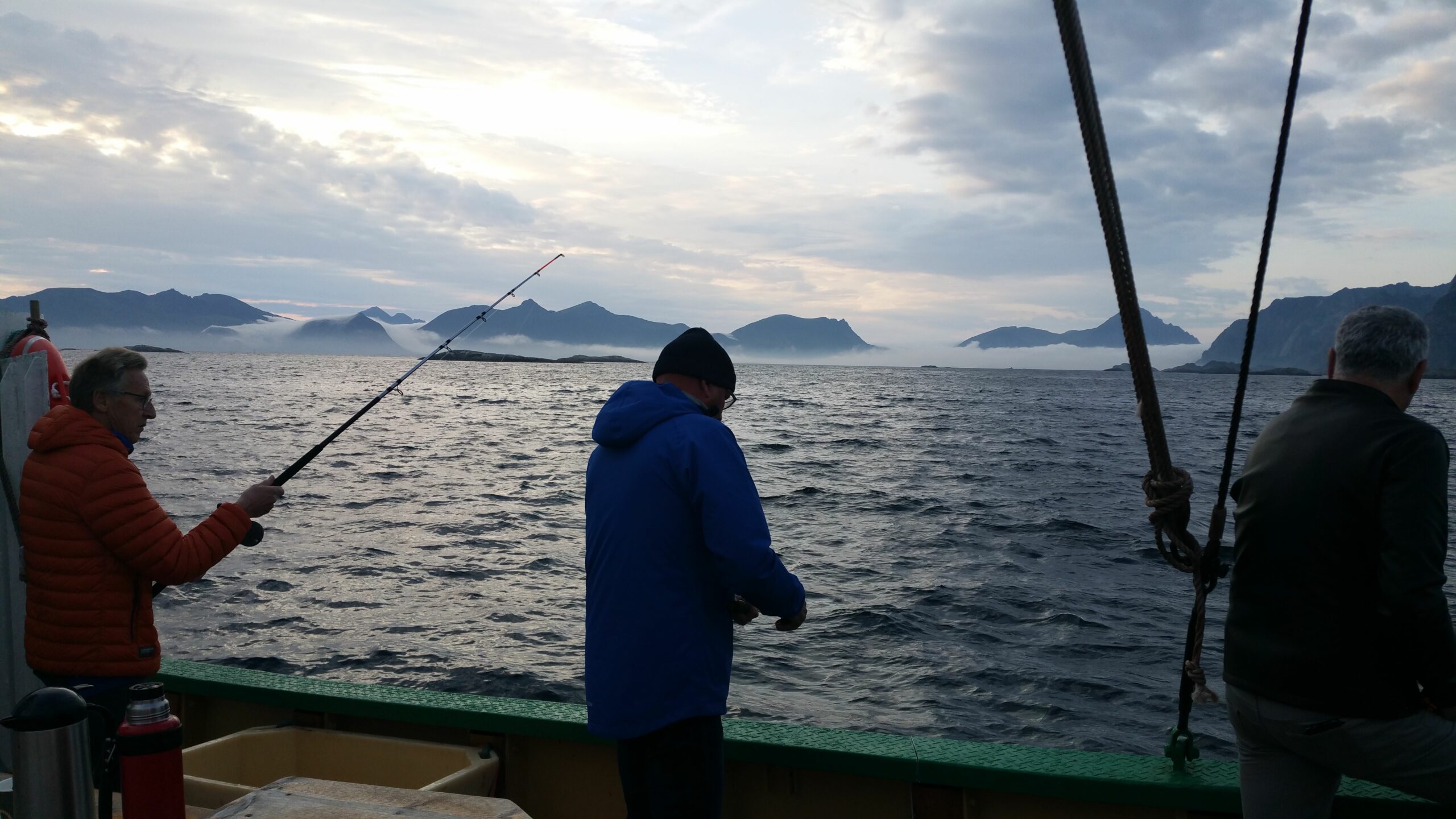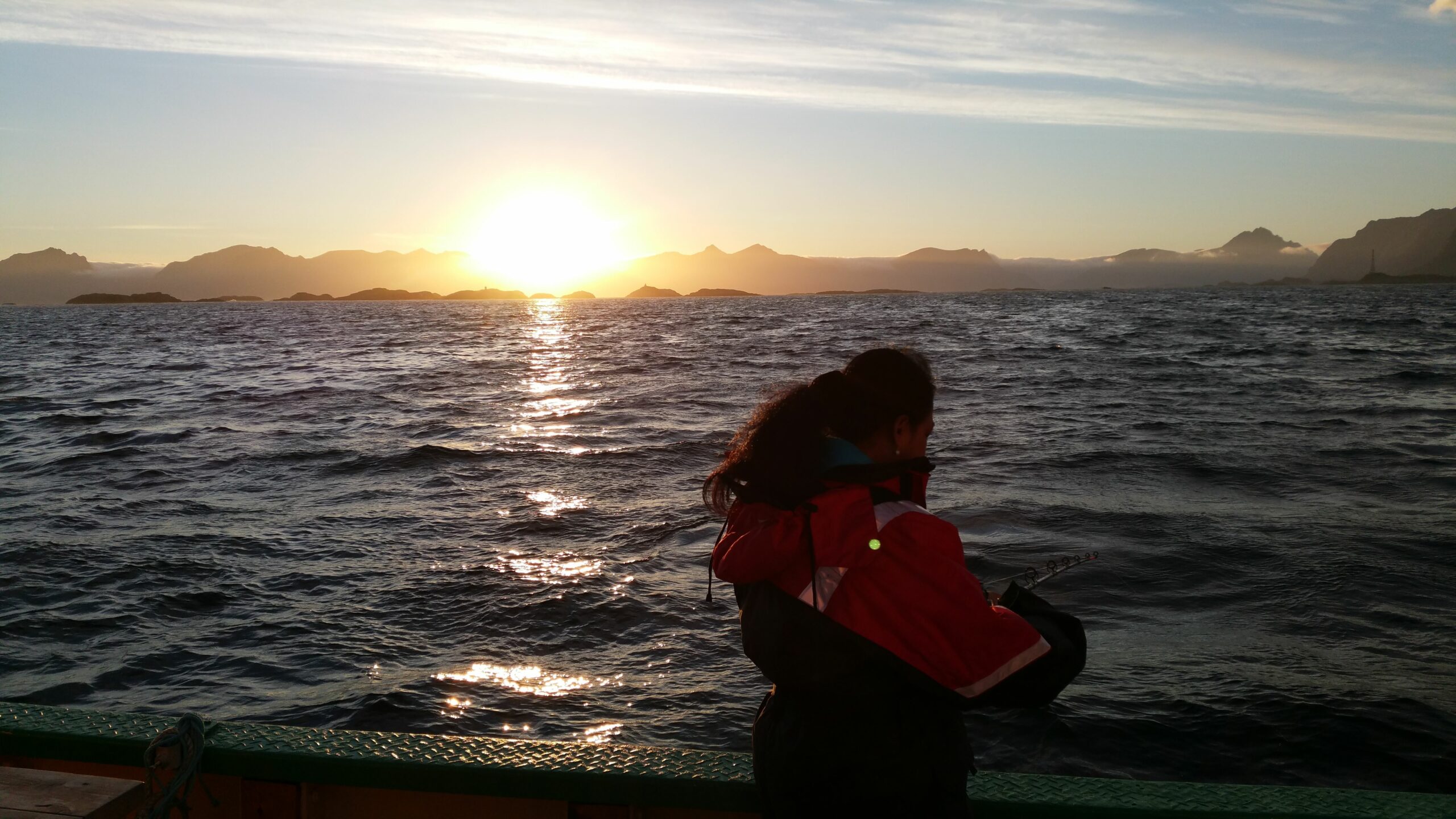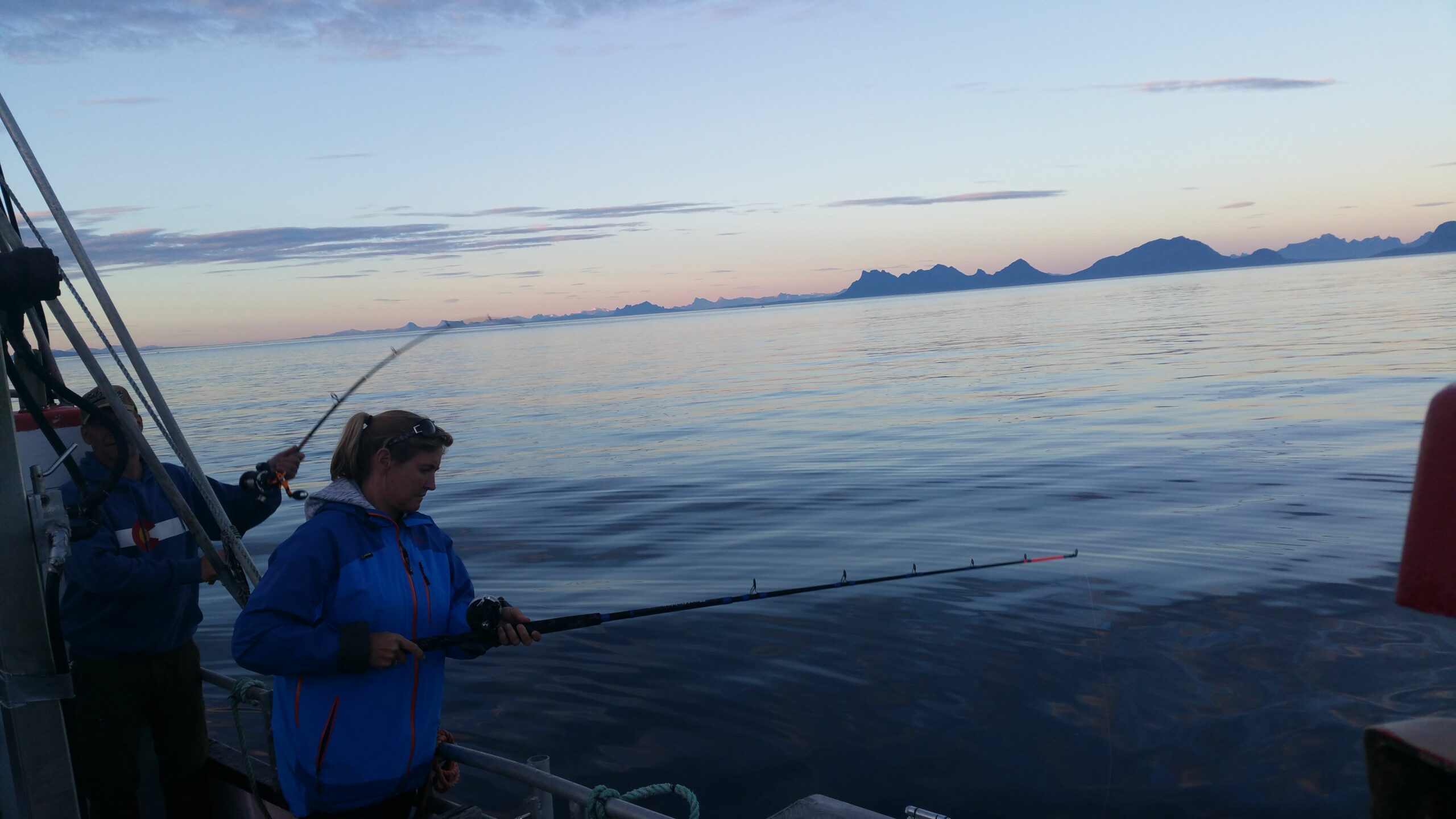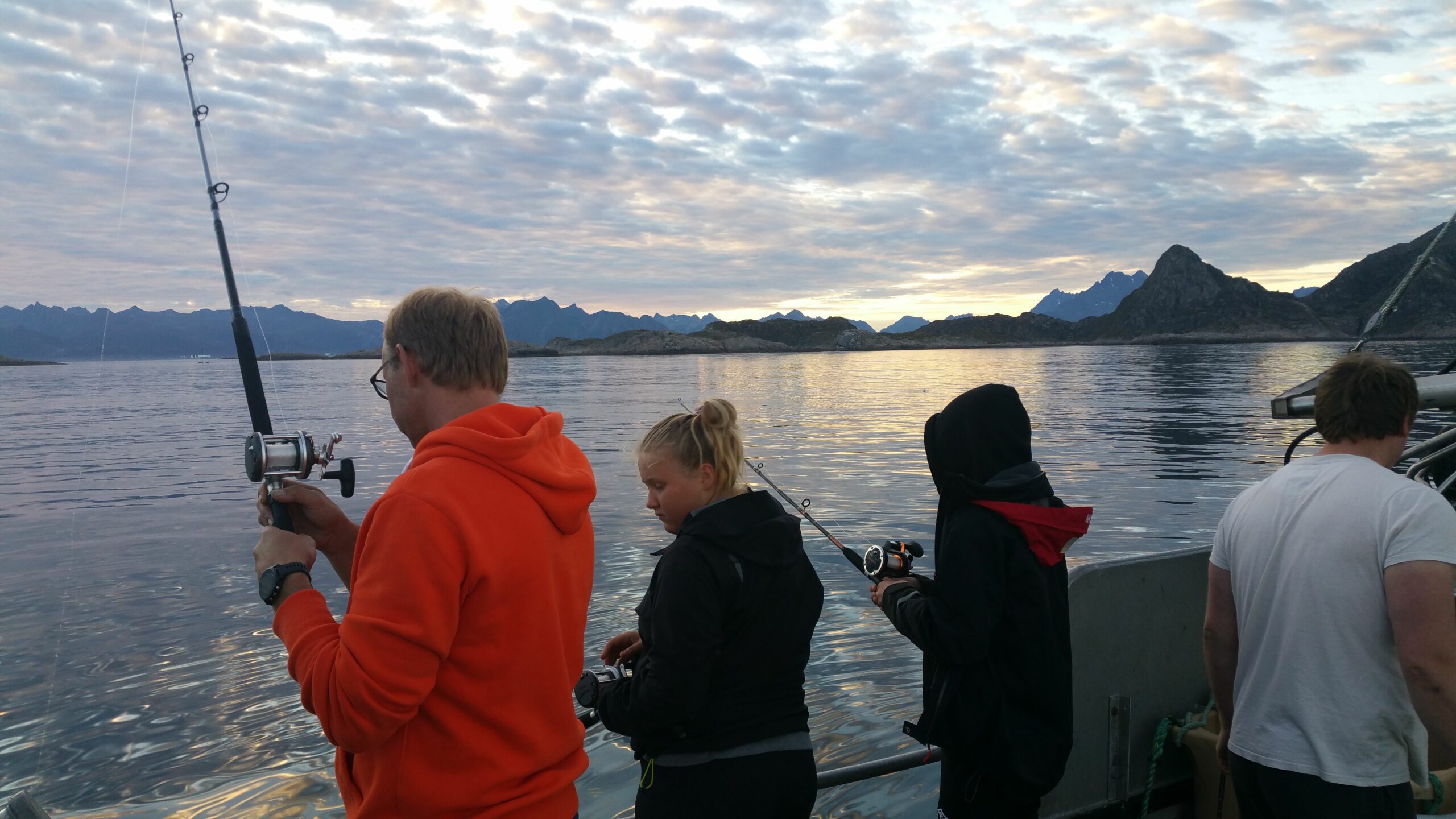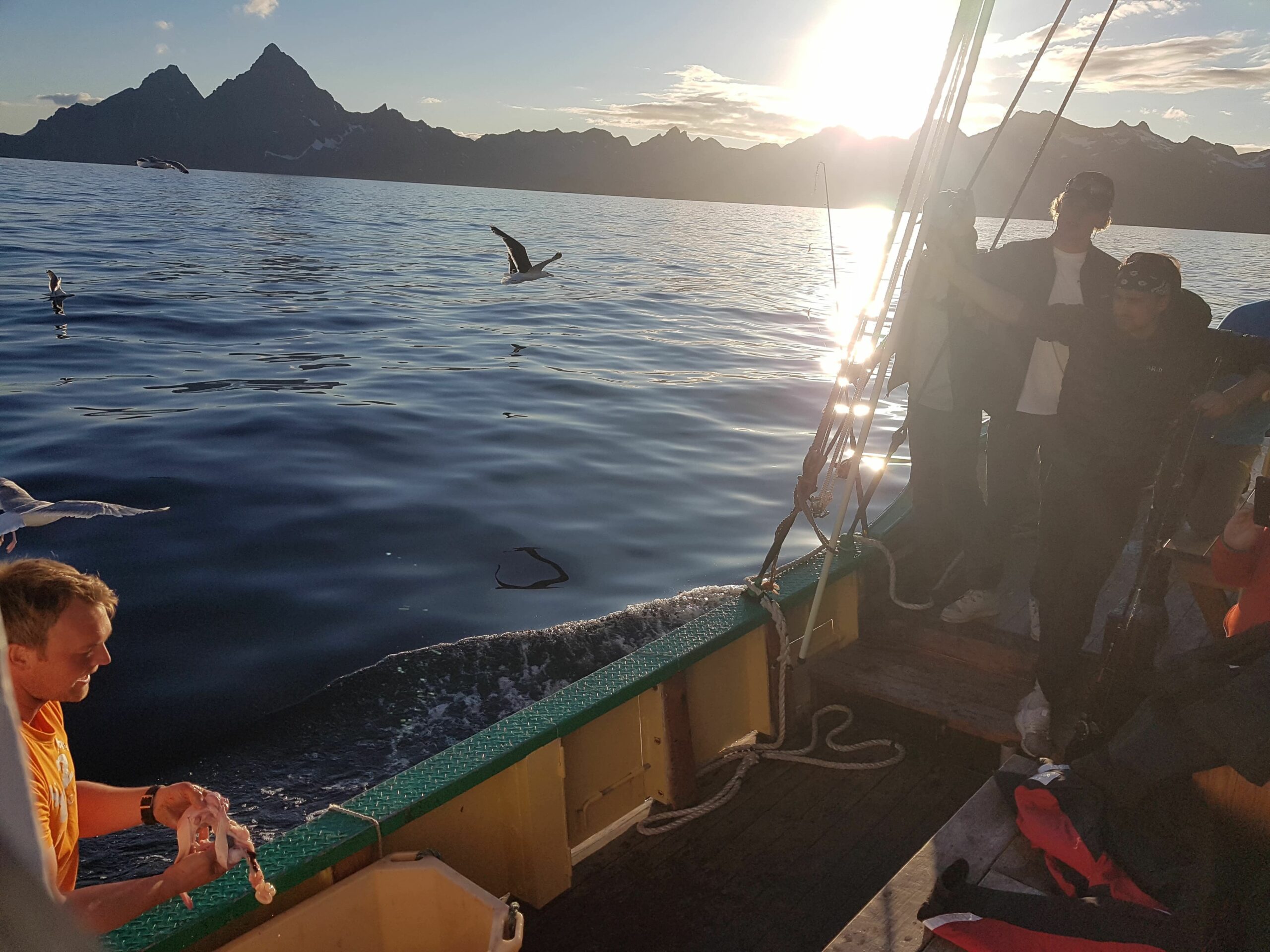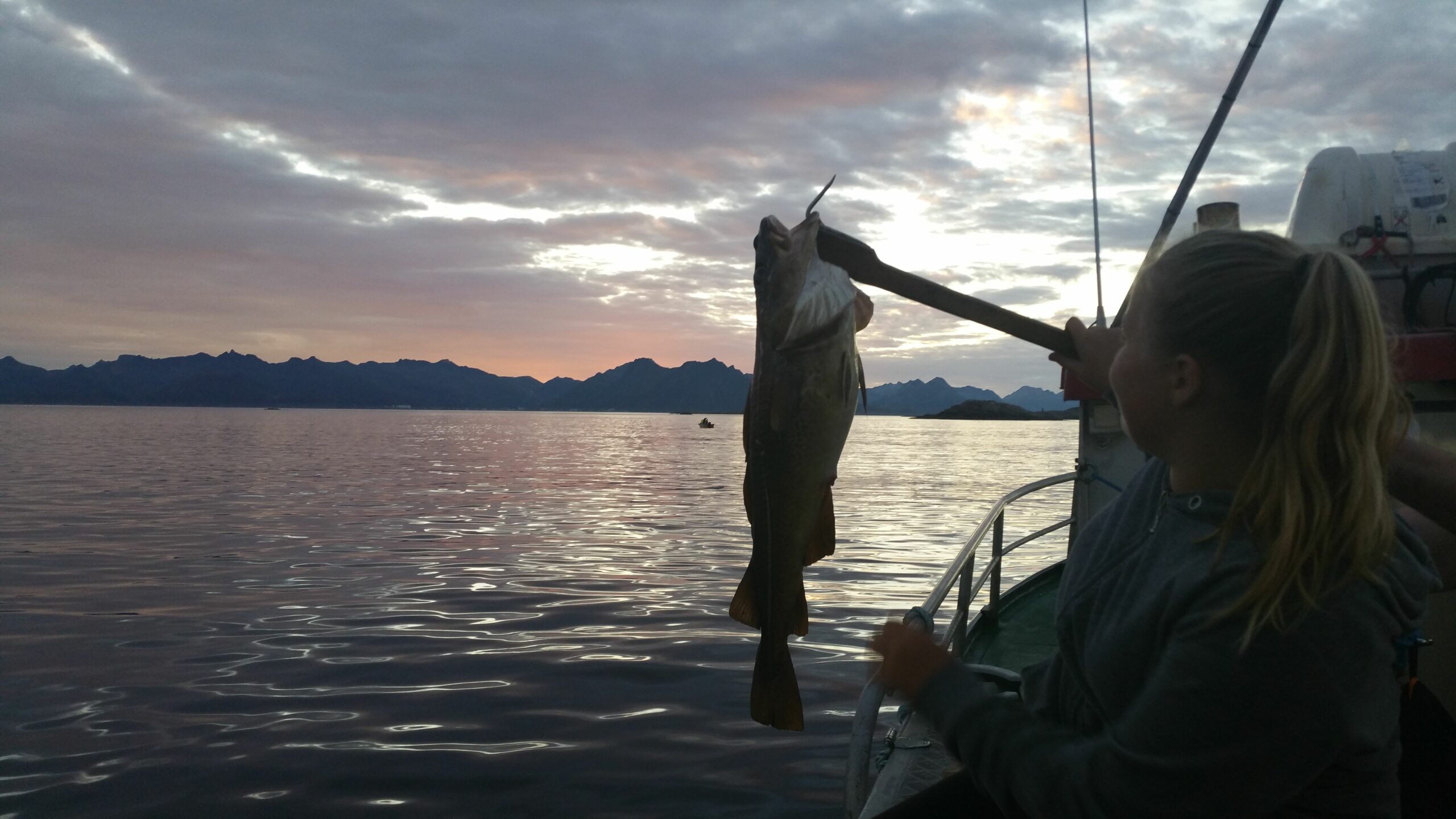 When the Midnight Sun has moved to its lowest over the horizon, you may experience an incredible play of colors that can take your breath away!
In addition, you can catch your own fish, while you admire the beautiful sight of the Midnight Sun!
Before the trip, it will be a short brief, and equipment like floatingsuits, lifejackets and fishing equipment will be loaned.
You will get a good guide of our crew, about equipment, safety procedures
and the trip in general.
The trip takes about 3 hours
Departures from Sjømannsgata 5, Svolvaer.
Adult: NOK 950,-
Children: NOK 600,-
Was this helpful?
Thank you for your feedback!
Thank you for your feedback!
We are reading all feedback, but unfortunately we can not respond.